5 Surprising Things on Sale on Black Friday and Cyber Monday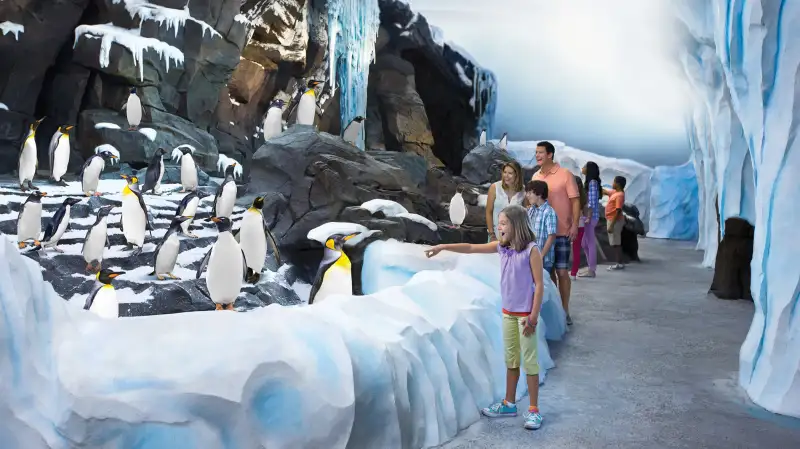 PR Newswire/SeaWorld Orlando—AP
You know all about the electronics, toys, jewelry, and clothes that are on sale during the Black Friday-Cyber Monday period, which has really expanded into a two-month deal-a-thon. What may come as something of a surprise is that the deals now expand way beyond traditional gifts. Increasingly, the purchase categories below want a piece of the Black Friday action as well.
Theme Park Passes
SeaWorld Orlando is selling annual passes on a buy-one-get-one-free basis starting on Black Friday and stretching through midnight on Cyber Monday, November 30. The promotion is being called "Blue Friday," and it looks like SeaWorlds in other locations will be offering the same deal.
Cars
All signs have been indicating that the last two months of 2015 will be especially good for car buyers, what with automakers such as Ford and Volkswagen particularly motivated to boost sales. Big discounts over Black Friday weekend will play a key role in what's expected to be a record-breaking November in terms of auto sales. "Not even a decade ago, November was a notoriously slow sales month, and it typically ranked as the third worst month for sales in the calendar year," Jessica Caldwell, director of industry analysis at Edmunds.com, said in a press release. "But in recent years, car dealers have joined other retailers to embrace Black Friday as a big sales driver."
Hotels
Among the hotel deals available on and around Black Friday, CheapTickets is offering 25% off hotel stays to the first 500 customers making reservations on its site between 7 a.m. and 10 a.m. on Black Friday, via the promotional code GIFTWRAP.
Trump Hotels knocks 30% off rates for suite reservations made between November 27 and December 1, for stays between January 1 and March 31, 2016. Rates at Westgate Resorts are as low as $21 per night (in Las Vegas) during a Black Friday special available starting on Thanksgiving to customers who register at the link above, and for everyone else starting at 5 a.m. on Black Friday. The Atlantis resort in the Bahamas has Black Friday discounts of 30% to 50% depending on the date of the stay. Barcelo Hotels & Resorts also promises up to 55% off all-inclusive rates for reservations made starting on Black Friday.
Meanwhile, data collected from last year by the booking site Hotwire.com indicates that December 1 is the best day to book hotels during the winter holidays: Rates were reduced 18% for U.S. hotels and up to 15% for hotels around the globe for reservations made on that date a year ago. The biggest day for deals at Howard Johnson, meanwhile, takes place on Wednesday, December 2. Dubbed "Orange Wednesday" (because of the brand's signature color), it'll feature 60% off rates at participating properties for reservations of three or more nights. Only the first three guests to reserve at each property will get the big discount.
Airfare
Travelers have already seen one doorbuster-like flight deal this year—a 99% off, one-day deal from Spirit Airlines—but more airfare bargains are surely on the way. According to the airfare search engine Hopper.com, the airlines will launch major airfare sales starting on the morning of Cyber Monday, if not sooner. "We're anticipating a record amount of airfare deals starting Cyber Monday and continuing through the week before the holiday, based on the fact that this fall (and September in particular) was the busiest time we've ever seen for domestic flash sales," the site announced. "We're predicting that this Cyber Monday will kick off a record month for fare sales."
Skiing
The discount lift ticket seller Liftopia is hosting a special promotion from Saturday, November 28, to Monday, November 30 (a.k.a. Cyber Monday): Enter your email at the latter link during this time window and you'll get a credit worth $10 to $250 to use at the site this season.
MORE: 5 Great Freebies on Thanksgiving and Black Friday
Why Black Friday and Cyber Monday Are Pretty Much Meaningless Now