Warren Buffett's Berkshire Hathaway Lost $4.3 Billion in a Day Thanks to a Big Bet on One Company
Money is not a client of any investment adviser featured on this page. The information provided on this page is for educational purposes only and is not intended as investment advice. Money does not offer advisory services.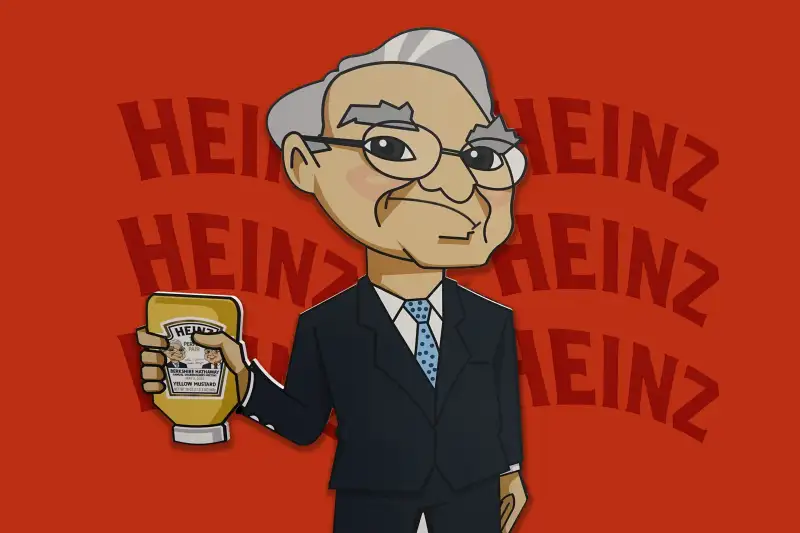 Photo Illustration: Rick Wilking—Reuters
Legendary investor Warren Buffet's Berkshire Hathaway took a $4 billion hit Friday, after one of the holding company's largest investments, food and beverage giant Kraft Heinz, plunged more than 25% to a record low.
Kraft Heinz, known for its ketchup and macaroni and cheese among many other packaged foods, said Thursday that it would cut its dividend by more than a third – and also disclosed that it had received a subpoena from the SEC over its accounting practices. The company posted a $12.6 billion quarterly loss after writing down the value of its Kraft and Oscar Mayer brands by more than $15 billion.

On Friday afternoon, shares of Kraft Heinz traded at $34.87, down more than 27% from Thursday's closing price of $48.11. The decline knocked Kraft Heinz's total market value to $42.8 billion from $58.8 billion. Berkshire owns 27% – or 325 million shares – of Kraft Heinz, making it Buffett's sixth-largest holding behind stocks like Apple and Coca-Cola. Berkshire's share of loss equates to roughly $4.3 billion.
The Oracle of Omaha is revered for his bargain-based buying strategy, especially with investments into household brands and companies with steady cash flow. Berkshire's consumer staple holdings haven't necessarily paid off in recent years, however, as consumers are increasingly shifting toward healthier food and beverage options. Despite gloomy 2019 projections for both companies, Buffett defended his investments. He told CNBC last year: "If you take Heinz Ketchup, it's very, very, very hard to take share away from Heinz Ketchup. It's hard to take share away from Philadelphia Cream Cheese…They're still very, very good businesses."
The losses from Kraft Heinz will likely impact Berkshire Hathaway's profits. Barclays analyst Jay Gelb, for example, slashed his profit estimates for Berkshire in half, although he did not cut the price target. Overall, Berkshire faces mounting pressure, as its stock hasn't notably outperformed the S&P 500's average returns over the past decade.
Investors eagerly await Berkshire's fourth-quarter earnings report and Buffett's annual letter to shareholders due out on Saturday.