Celebrate Easter Early Because Now There's Chocolate Pizza With Cadbury Creme Eggs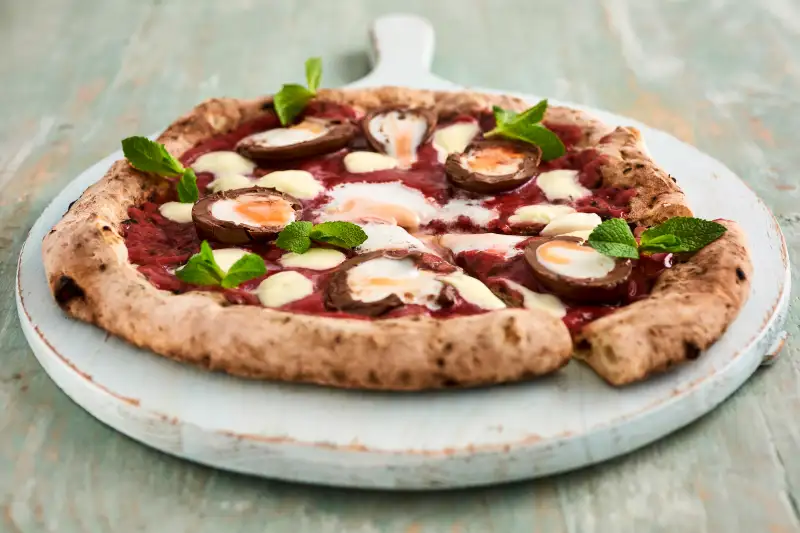 Courtesy of Deliveroo/Crust Bros.
There's a new pizza topping that's sure to stir debate: Cadbury Creme Eggs.
British food delivery company Deliveroo revealed the new "Fior-egg-tina" pizza available for London-based customers just in time for Easter.
Deliveroo worked with pizza maker Crust Bros to create the sweet version of the Italian classic Fiorentina pizza. Instead of its typical savory flavors, the limited edition pizza includes a strawberry base, mascarpone, and mint, all topped with Cadbury's Creme Egg, according to The Independent. Customers could also use "Mini Egg sprinkles" instead of parmesan cheese.
"We know that people love to indulge in chocolate at Easter, and we wanted to come up with a creative way to help," Deliveroo spokesman Joe Groves told the Independent. "Creme Eggs and Mini Eggs are a British institution and pizza has always been a firm favorite of Deliveroo customers."
The pizzas are available from April 7 to April 14 for Deliveroo customers.