Check Out This Revolutionary Car Buying Advice—Then Disregard It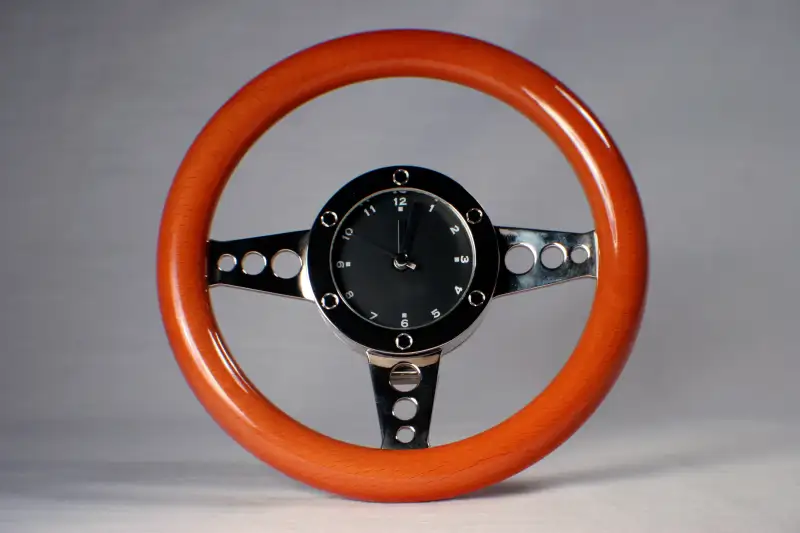 Valerie Loiseleux—Getty Images
Earlier this summer, the car-buying research site TrueCar offered some stunning insights concerning car prices throughout the year. The takeaway from the numbers seemed to throw the conventional wisdom of when to buy a new automobile on its head. August, TrueCar data revealed, "has historically shown to have the lowest average transaction price of the year at $29,296." After analyzing data from 2009 to 2013, the site concluded that consumers in August paid $716 less for a new car compared to all other months and declared that August may very well be "the best time of the year to buy a new car."
What's more, the numbers showed that Sunday is "typically the best day of the week to buy a new car," with transaction prices that were $1,402 lower than the daily average, and that "the first two days of the month are the best time to shop for a new car," because prices on those days represented an "average $390 in savings over the remaining days of the month."
If you've ever read an article on the best time to buy a car, you'll know that these tips basically spit in the face of the consumer expert consensus on the matter. For instance, a fairly boilerplate post from Kelley Blue Book offers this advice to shoppers who want to get the best prices on cars:
Meanwhile, analysts at Edmunds.com are regularly quoted saying things like, "December has become one of the best times of the year to buy a new car," and virtually every article on car buying mentions advice along the lines of: "As you might guess, the end of the month is often a good time to buy a car, particularly if salespeople are trying to meet their quotas or qualify for a monthly bonus."
What gives? Should we throw out the conventional wisdom on when to buy a car? Well, yes, says TrueCar CEO Scott Painter. "When you look at the real data, you see that you're almost always better off doing the opposite of what conventional wisdom tells you to do," Painter told CBS Moneywatch recently. "Unfortunately, much of the conventional wisdom is just wrong."
The truth, however, is a lot more complicated than what Painter would have us believe. August may be a great time to buy certain kinds of cars, and the first couple of days of the month could be an opportune time to seal the deal. Then again, depending on the buyer and car model in question, those times might not be ideal to get the best price.
Here's why, despite TrueCar's seemingly groundbreaking analysis, the conventional wisdom on when to buy a car still holds up—even as TrueCar isn't 100% wrong.
Let's start with the business about the first couple days of the month. A representative for TrueCar replied to our inquiry about this issue by explaining via email, "the end of car sales month goes a few days into the next calendar month. Dealers are more eager to sell cars at the end of a 'sales month' to reach manufacturer incentive program sales targets for the month."
In other words, car sales finalized on the first or second day of September generally count for August in terms of the purposes of the dealer's and salesperson's tally. So it's somewhat of a matter of semantics: Yes, you still want to follow the conventional advice and buy at the end of the month—only be sure it's the end of the dealership's sales month, rather than the regular old calendar.
Now let's move on to TrueCar's data regarding average transaction prices, which are lowest in August ($29,296) and peak in December ($31,146), and what this actually means for buyers. On the one hand, sure, August tends to be a good time to buy because car dealerships are eager to get rid of leftovers from the previous model year and make space for the new, more in demand (and higher priced) models. On the other hand, it's much too simple to state that the deepest discounts on leftover models take place in August and August alone. "The model-year changeover is another opportunity for a great time to buy," said Kelley Blue Book analyst Tim Fleming, "but this has generally taken place more in the September-October timeframe rather than August."
What's more, the average vehicle transaction price in any month depends a lot on what vehicles people tend to be buying during that month. Fleming explained that December has the highest transaction prices because it's an especially big month for sales of luxury cars and SUVs. It goes without saying that cars in these auto categories cost more than the average sedan, so when many of them are purchased, the average transaction price increases.
A closer look at the TrueCar data shows that the average incentive (a.k.a. dealership discount) is higher in months such as December ($2,686) and March ($2,746) than it is in August ($2,619), even as August has the lowest average transaction price. How could this be? It's because the average sticker price of vehicles purchased in August tends to be lower than other months. To a large degree, cars cost less in August because people are buying cars that are cheaper to begin with. It's not because cars are being discounted by a larger amount.
"Anyone generating an average of transaction prices would be remiss not to consider the mix of models being sold," the car-buying experts at Edmunds.com said via statement, in response to an inquiry about TrueCar's advice. "Edmunds.com's data suggests that historically March has actually had some of the lowest average transaction prices over the past few years, and this is largely due to the types of vehicles that sold during the month."
Finally, what about buying on Sunday? Let's defer to some older insights from TrueCar on that matter. "Weekdays are better than weekends," TrueCar advised car shoppers in 2010. "The fewer people on the lot, the more likely the dealer is willing to make a favorable deal." TrueCar has also gone on record stating that one particular Sunday—Easter Sunday—is the absolute worst day of in the whole calendar year to get a good deal on a new car.