After Giant Hail Storms, Giant Sales on (Dented) New Cars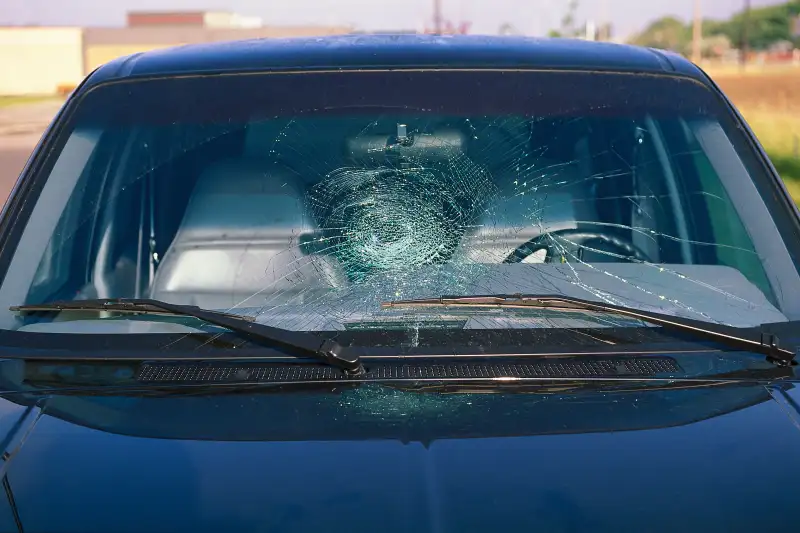 Everyone thinks dimples are cute, right? Well, maybe not so much when the dimples—or dings or dents—are on your car.
A series of brutal hail storms hit the Midwest and mountain states this spring, and among the damages were thousands of new cars sitting on auto dealer lots. Lately, many of the affected dealers have been trying to get buyers to take these vehicles off their hands with "Hail Sales," in which damaged cars are being sold at steep discounts—sometimes as much as 66% off the sticker price.
Automotive News reported that dealerships including Sid Dillon Chevrolet and Woodhouse Ford in Blair, Nebraska, and Woodhouse Chevrolet in Missouri Valley, Iowa, have all been hosting such sales. Who would want a hail-damaged car? For the right price, lots of folks, apparently. Woodhouse's marketing team said that more than 150 customers were waiting to speak with dealer sales staffers over the weekend, and the Woodhouse website warns, "Due to the overwhelming response to the Hail Event, all sales representatives will not be able to timely return phone messages of 'contact us' messages for the next 2-3 weeks."
Situations such as this seem to draw out a very specific kind of shopper—the advantageous type who is eager to pounce on a deal, and who doesn't mind aesthetic imperfections or knows how to repair them in a cost-effective way. "It's like blood in the water," the president of a dent repair company told Automotive News. "People sense that [dealerships] are at a disadvantage, bringing people into the marketplace that weren't there before."
Dozens of auto dealerships in the Denver-Colorado Springs corridor hosted hail sales leading into Memorial Day weekend, with deals up to 25% off MSRP on new cars, and up to 50% off some used cars. Phil Long, with locations in Denver and Colorado Springs, is still advertising "Hail Savings" of as much as 66% off MSRP. "A few dings mean a whole lot of CHA-CHING to you!" ads promise.
For the most part, the damage caused by spring storms is only cosmetic. Nothing should be wrong under the hood—not as a result of hail anyway—and the new cars being sold should have that all-important new car smell. Still, there's reason for buyers to be cautious.
It's important to assess the damage and figure out how much it will cost to make necessary repairs, and who will handle the job, before making a purchase. Check with your insurance company to see what it will cover and not cover. In some cases, the likely repair costs will outweigh any "savings" off the sticker price. Obviously, a damaged (not fixed) exterior will hurt the resale of a vehicle, so that must be factored in as well.
Don't limit your assessment to what you can see on the outside. Guess what happens after hail ruins windshields, windows, and sunroofs? It opens the door to rain and water damage inside the vehicle. "Just a few inches of water in these new cars can destroy the electronic modules that are located under the seats and the center console," Mark Dunwoody, a body shop manager at Charlie Graham Body and Service in Omaha, told the Omaha World-Herald. "Rain damage can be as bad as a car damaged by flood."