Education Department Confirms the Student Loan Payment Pause Won't Be Extended Again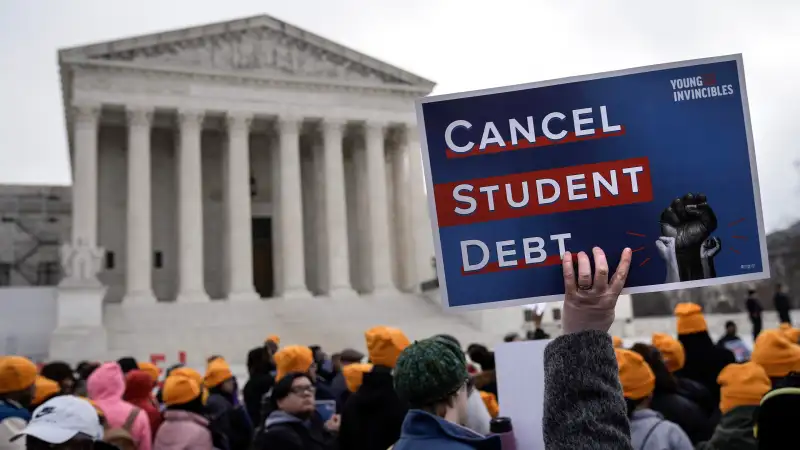 The pause on student loan repayment is officially ending later this year, the Biden administration's education secretary said this week, confirming that borrowers should prepare to restart payments.
After a three-year pause on payments and interest on federal student loans, Secretary of Education Miguel Cardona testified before the Senate Committee on Appropriations on Thursday that the process to begin collecting payments again will start no later than June 30.
The precise date that payments will restart is still up in the air, dependent on when the U.S. Supreme Court releases a decision on President Joe Biden's debt relief plan. But Cardona reconfirmed that payments are set to resume 60 days after the court makes its decision or 60 days after June 30, whichever is sooner. That means the first monthly bills would go out in August or September.
The break on federal student loan payments, first ordered by President Donald Trump in response to COVID-19, has been extended eight times. As borrowers have started to doubt that Biden's loan forgiveness plan would survive legal challenges, many hoped they might at least get a further extension on the payment pause. Cardona's comments this week put that idea to rest.
"We recognize that our borrowers need information and they need a long on-ramp because it has been three years of resuming payments. We're confident, Senator, that the Supreme Court will rule in favor of the targeted debt relief, providing relief for millions of borrowers, and we want to make sure that the information that borrowers get is accurate," Cardona said.
The outlook for student loan forgiveness
Biden's student debt forgiveness program, which calls for canceling up to $20,000 in debt for some borrowers, would cost the federal government roughly $400 billion, according to the Congressional Budget Office. If the administration is allowed to carry out its plans, an estimated 20 million borrowers, or nearly half of all federal student loan borrowers, could see their balances completely wiped out, the Education Department announced previously.
Yet given the Supreme Court's conservative majority, legal analysts cast doubt on the likelihood of getting a green light for the program, which would affect roughly more than 40 million borrowers. A decision is expected by the end of June.
Aside from one-time forgiveness, Cardona also reiterated the Biden administration's plans to revamp the student loan repayment system over the next several years, including changing the details of income-driven repayment. That would reduce monthly payments for undergraduate loans by half. For individual borrowers who make less than about $30,600 a year — and any borrower in a family of four earning less than $62,400 annually — monthly payments would come to $0.
The education secretary emphasized the urgency of the $2.65 billion budget request by the Department of Education, noting that the funds would be necessary for smooth transition back into regular repayment and in the larger system overhaul.
"Failing to provide the requested increase to FSA for a second year in a row would result in reduced services for students, families, and borrowers in addition to putting the systems that hold sensitive data for over 40 million Americans at risk," he said.
More from Money:
How Student Loan Borrowers Can Prepare for Big Changes Coming in 2023
Over 600,000 Student Loan Borrowers Have Had Their Debt Forgiven Thanks to This Program