Here's What Caribbean Ports Are Open Following the Hurricanes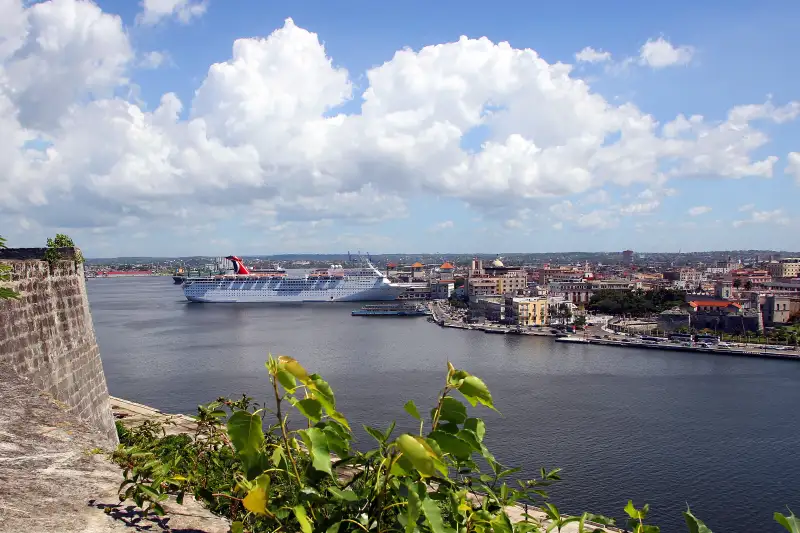 Icon Sportswire—Icon Sportswire via Getty Images
About a month after Hurricanes Irma and Maria made landfall in the Caribbean, islands most impacted by their destruction are still picking up the pieces.
For many of these islands, tourism is a vital part of their economy, and cruise industry leaders are now encouraging travelers to visit destinations in the Caribbean that are currently open for business.
Eighty-five percent of the ports in the Caribbean are open and operating, according to the Florida-Caribbean Cruise Association (FCCA), which launched a campaign to encourage tourism in the area this week. Ports in the Bahamas, Belize, Costa Rica, and other destinations are open, while some of those in areas severely damaged by the hurricanes like Puerto Rico and the U.S. Virgin Islands are closed. The FCCA says many of these closed ports will likely reopen within the coming weeks.
As part of its campaign, the FCCA is informing travelers of the Caribbean's expansive size and how tourism fuels the economy for many of these islands. The FCCA said the cruise industry contributed $2.4 billion to the economy in the Caribbean, including $842 million in wages for nearly 55,000 jobs, from 2014 to 2015. These industry officials created a website—CaribbeanIsOpen.com—to give updates on the region as it recovers and highlight destinations that are operating as usual for tourists.
According to the FCCA, here is the status of the ports in the Caribbean:
Ports that are under assessment
British Virgin Islands:
Anegada
Jost Van Dyke
Peter Island
Tortola
Virgin Gorda
Puerto Rico:
U.S. Virgin Islands:
Saint Croix
Saint John
Saint Thomas
Turks and Caicos:
Anguilla:
Saint Martin / Sint Maarten:
Marigot, Saint Martin
Philipsburg, Sint Maarten
Dominica:
*While it is listed as open on the FCCA's website, not all cruise lines are back to traveling to San Juan's port, according to the Miami Herald.
Open ports
Ports at the following locations are open: Antigua and Barbuda, Aruba, The Bahamas, Barbados, Belize, Bonaire, the Cayman Islands, Costa Rica, Cuba, Curacao, Dominican Republic, Grenada, Honduras, Jamaica, Key West, Martinique, Mexico, Montserrat, St. Kitts, St. Lucia.