Casino Revenues Surge as Gas Prices Fall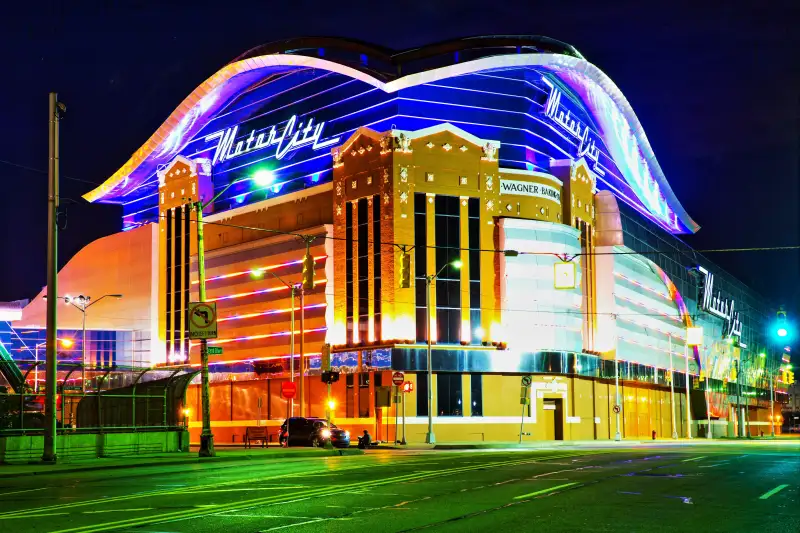 Benjamin Beytekin—dpa/AP Images
Regional casinos—the kind that people typically drive to for a night, rather than fly in for the weekend—seem to have been victims of their own success. As casino revenues increased for years, more and more states wanted in on the action and began welcoming casinos and other gaming venues in order to (hopefully) haul in big bucks by taxing all the money streaming through these places. At some point in recent years, however, observers began worrying that many regions had reached a casino saturation point, the marker at which gambling revenues would level off because there simply aren't enough customers around to keep throwing money at these establishments.
In 2014, many casinos saw revenues go flat, and a handful of casinos went out of business in spots that were once regional gambling magnets, Mississippi and Atlantic City. Yet as 2014 came to a close and 2015 began, the tables seem to have turned for many casinos around the country.
Five of the six casinos in the St. Louis area reported bringing in more revenues in January 2015 than they did the year before. Detroit's three casinos collectively saw gambling revenues rise 15% last month compared with January 2014. Even in Connecticut, where the casino business has been on the decline for years largely thanks to increased competition, gambling revenues are on the upswing lately.
In Atlantic City, meanwhile, in January the eight casinos still in business took in revenues that were 19% higher than the same month in 2014. Even when the four A.C. casinos that were open in January 2014 but are now closed are factored in, Atlantic City's overall gambling revenues are up nearly 1% compared with a year ago—and again, that's with four fewer casinos to work with.
What's behind the seemingly sudden surge in casino gambling? Many observers point to low gas prices as a key factor. The late 2014 gambling increase just so happened to coincide with ever cheaper gas prices at the pump. To many, this was no coincidence at all. In other words, the idea is that people have been taking the money they're "saving" on cheaper gas and driving it on over to the slot machines and table games at their nearby casino.
In late January, the Las Vegas Review-Journal reported that two notable gaming analysts were forecasting rebounds in 2015 for regional casinos, in particular in the South and Midwest. "Several data points have developed which could point to the beginning of a recovery," said Morgan Stanley gaming analyst Thomas Allen.
According to Allen, regional casinos have noticed that business has picked up especially among lower-income customers—the demographic that's most likely to feel the impact of cheaper gas prices and, presumably, act on it.
Data cited by the Baltimore Sun, indicating that Maryland casino revenues have declined for two months in a row, might seem to blow a hole in the theory that cheaper gas is playing a major role in increased casino gambling. Yet Maryland's casino revenues were soaring in late summer and autumn 2014 thanks largely to the opening of the new Horseshoe Casino Baltimore in August. It appears as if the novelty of the new casino has worn off, and indeed, Maryland's revenues in December ($85.6 million) and January ($84.9 million) were down slightly compared with the all-time high hit in November ($90.2 million). In fact, Maryland's overall casino revenues in January 2015 are up $18 million, or 28%, compared to the same month a year ago (when there was one fewer casino). So it's too simple to state that the state's gambling revenues are on the decline.
In any event, if there is some credence to the concept that low gas prices are giving local casinos a bump in business, these gambling havens may not be the beneficiaries of cheap fuel bills for long. If you haven't noticed, gas prices have been climbing swiftly in February, although they're still plenty cheap enough to justify a quick road trip. Now, where might you go?