5 Tips to Help You Find the Cheapest Flights in 2017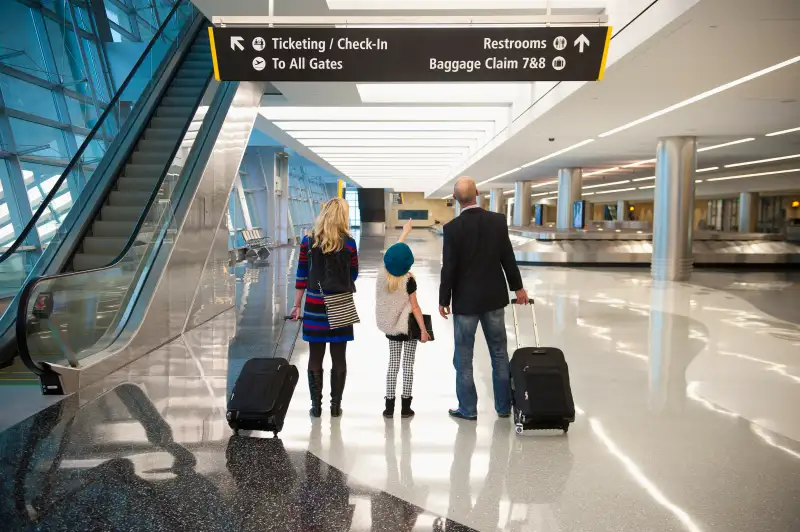 Stephen Simpson—Getty Images
Airlines have been swimming in profits over the last couple of years, thanks to low fuel costs, fewer empty seats on departures, and plenty of passenger fees.
Things have been going so well, in fact, that in some cases airlines have lowered airfare prices and improved the flying experience with new entertainment systems, better coffee, and the return of free snacks.
But the trend toward lower flight prices and a more customer-friendly approach appears to be fading.
Oil and labor prices are on the rise for airlines, causing profits to shrink. For example, Delta's profits in the fourth quarter of 2016 decreased 36.5% compared to the same time the year before, largely due to higher wages paid to pilots in the aftermath of a new labor contract. Total airline profits hit around $35 billion in 2016, and they've been projected to reach "only" $30 billion in 2017.
Naturally, the airlines aren't going to watch passively as profits decrease. Most industry experts foresee higher flight prices this year—and to some degree, rising airfares are already here.
The travel booking and airfare-tracking site Hopper.com estimates the average domestic flight price at $222 this month, compared to $210 in January 2016. The site's forecast calls for U.S. flight prices to average $239 in March 2017 (compared to $227 in March 2016) and $265 in May 2017 ($247 in 2016), up to a high of $271 in June 2017 ($254 in 2016).
While higher airfares are expected across the board, analysts anticipate that business travelers will face particularly steep price hikes in 2017. "We can expect that fares for business travelers will be trending up," Atmosphere Research Group analyst Henry Harteveldt told the Los Angeles Times. "Airlines are always trying to get a pound or more of flesh."
To some extent, paying more for airfare may be unavoidable. But there are steps travelers can take to minimize airline travel costs. Such as:
Take Advantage of Airline Sales
Airlines have kicked off 2017 with huge airfare sales, with may flights starting under $50 one way. Availability at the lowest prices is generally limited to departures on off-peak days over the next few months. But routes are being discounted heavily all over the country, and if you can travel during the winter lull rather than the peak summer period, you're bound to save some money. To keep track of sales, sign up for your preferred airline's e-newsletter, and/or use helpful deal-finding services like Yapta, Hopper, and AirfareWatchdog.
Book Wisely in Advance
If you don't have the flexibility allowing you to take advantage of super-cheap airfare sales, be sure to book tickets on the dates you need well in advance. There are plenty of exceptions, but the accepted wisdom is that travelers should buy flights about two months before departure to get the lowest price. For more specific advice, check out the service introduced last year from CheapAir.com, which reveals the optimal number of days in advance you should book for the cheapest airfare, based on historical data.
Check Out Low-Fare Airlines
The cheapest fares we've seen in early 2017—and at any time of any year, really—often come by way of Spirit Airlines and Frontier Airlines. Just be aware that their flight networks aren't nearly as robust as the bigger carriers, and that the tradeoff for cheap fares is high fees. Expect to pay extra for seat reservations, baggage (checked or carryon), food and beverages, and anything else above basic transportation.
Consider Total Cost of Flying
Once you factor in the added costs of flying with Spirit or any other fee-heavy carrier, a "cheap" flight might not be quite so cheap. So it behooves you to do some research and estimate the total cost of traveling on competing airlines. Southwest Airlines, for example, is the only domestic carrier to allow passengers to check two bags at no charge. Southwest also stands apart from the pack by letting customers change flight itineraries with no penalty, whereas others charge $150 or more. JetBlue always provides free snacks to all passengers, and it just took the rare step of making free wi-fi standard on all flights.
Use Classic Money-Saving Strategies
It may be impractical for you to shift your travel plans from July back to March, when airfare is cheaper. But sometimes minor changes in your schedule can yield significant savings. Flying any day of the week other than Friday and Sunday is almost always cheaper. Look into flights heading to all of the airports in your chosen destination as well. Sometimes, it's much less expensive to fly into Fort Lauderdale versus Miami, or Long Beach rather than LAX. To make your searches less of a hassle, use the tools at sites like Kayak.com, which allow you to browse prices and routes for multiple airports at the same time.
Obviously, if you've got miles that will award you free flights, by all means use them! Some savvy spenders manage to compile enough points for free first-class flights all over the globe. If you want to get in the game quickly, consider heading to a Chase bank branch by March 12 to qualify for the huge signup bonus for the Chase Sapphire Reserve card. Just be aware that the 100,000 points and $300 travel credit bonus with the card are accompanied by a $450 annual fee.