Gas Prices Have Probably Peaked for the Year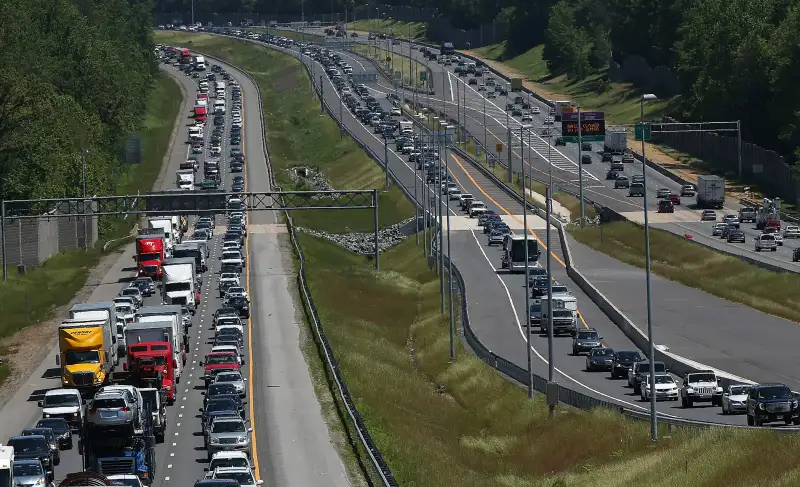 Unless you live in California, where gas prices have remained stubbornly high compared with the rest of the country, you probably aren't agitated by how expensive it is to fill up the tank. That's because, at least relatively speaking, it isn't expensive. A gallon of regular gasoline is currently averaging $2.75 nationwide, about 90¢ cheaper than it was a year ago at this time.
Still, prices have increased for much of 2015—again, especially in California and the West Coast—with prices rising an average of 71¢ nationally since January. Prices inched up nearly every day in May.
According to AAA, however, this upward trend in gas prices has just about reached the end of the road. "There is a good chance that average U.S. gas prices will drop soon due to stabilizing crude oil costs and as refineries complete seasonal maintenance, which would result in the cheapest summertime gas prices since 2009," a release from AAA states. "Gas prices often drop or remain flat in June as refineries complete seasonal maintenance and gear up production for the busy summer driving season. Gas prices have declined by an average of 12 cents per gallon in June over the past five years. This production trend likely will continue this year, which means gasoline supplies could soon grow even more plentiful."
The forecast from AAA jibes with the longer-term report released last week by OPEC, which indicates that gas prices will remain low at least until around 2017.
If AAA's analysis holds up, gas prices may have already hit their high for all of 2015, and gas prices for the Fourth of July holiday and prime summer road trip season will be even cheaper than Memorial Day 2015—which was the cheapest Memorial Day weekend for gas since 2009.