Why Cheap Oil Prices Could Be Bad for the Global Economy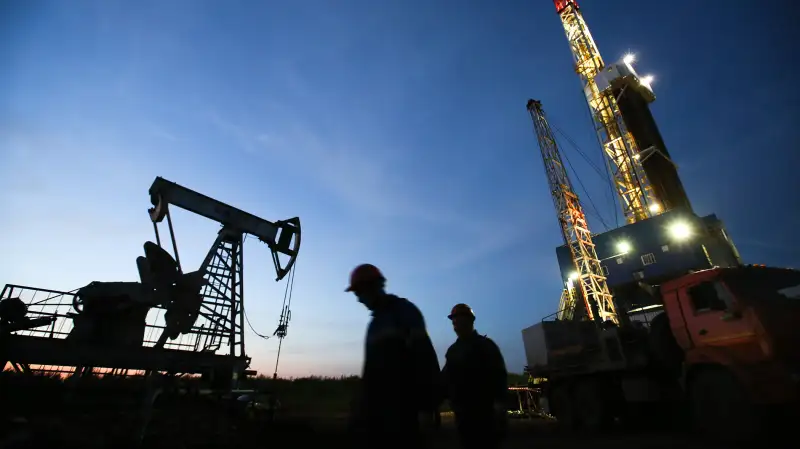 Andrey Rudakov—Bloomberg via Getty Images
Drivers are rejoicing over historically low prices at the pump. Yet while cheap gas prices are great for household budgets, they could indicate big trouble for the global economy, some economists say.
Markets around the world rely heavily on emerging economies—which, with the exception of China and India, are rich in oil and commodities, Bloomberg explained. These countries make up about 40 percent of global gross domestic product, double that in 1990.
Some of these markets, including oil-rich Russia and Saudi Arabia, are experiencing slow, and even shrinking, economic growth due to plunging oil prices. (Low oil prices are what's responsible for low consumer gas prices.) Other markets, such as Nigeria, Suriname and Azerbaijan, have a high risk of default. Venezuela, one of the top 10 oil exporters, is considered one of the most likely default candidates. Its bonds maturing in 2022 are supposed to yield more than 40%, while in 2013, the yield was less than 10%, Bloomberg reported.
The slowdown has also extended to other industries, with Apple blaming weaker sales in the fourth quarter of 2015 on lagging economic growth in some emerging oil-rich nations. At the same time, however, consumers around the globe should have more disposable income because of what they're saving thanks to cheaper fuel, heating, and energy costs. Some analysts maintain that this increase in disposable income should boost spending in other areas and keep the economy humming along.
Still, the changing demographics of oil production could hurt the global economy. While in the past the loss to exporters was bolstered by importers' gains, the U.S. now competes with Saudi Arabia and Russia for the title of the world's largest oil producer.
"Many oil exporters face very difficult circumstances," Gian Maria Milesi-Ferretti, the IMF's deputy director of research, told Bloomberg. "So now they have to cut spending significantly, and this will have an impact on economic growth."