Senator Says Airlines Should Suspend Bag Fees Because Airport Lines Are Out of Control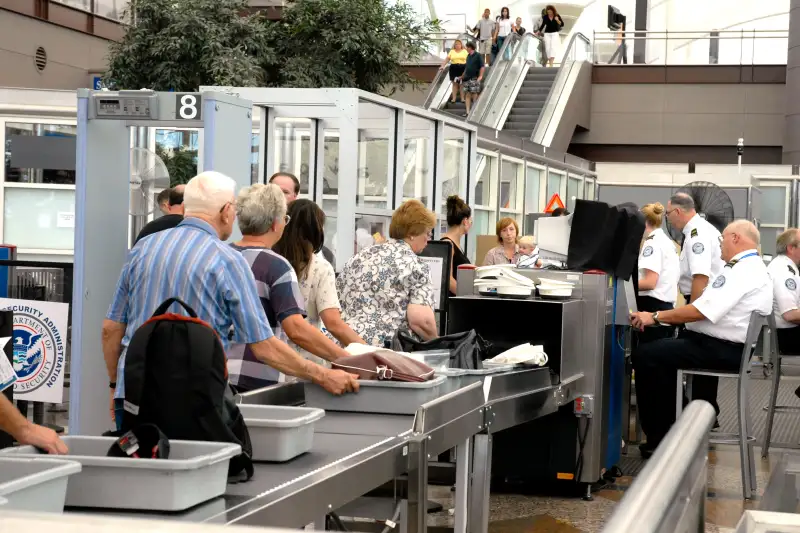 Education Images/UIG—Getty Images/Universal Images Group
Somebody make this guy president! Or at least head of the TSA.
One U.S. Senator seems to understand the pain of the masses left outside the TSA Precheck line and wants to end the hours-long wait in lines at America's airports. (Looking at you, Chicago O'Hare.)
U.S. Sen. Ed Markey (D-Mass.) asked airlines on Friday to temporarily suspend baggage check fees for the summer season, in order to encourage fewer flyers to travel just with carry-ons bags and thereby bog down security checkpoints, reports Masslive.com.
The Senator backed up his idea by citing research from the Transportation Security Administration that found security checkpoints serving airlines that charge baggage fees handled 25% more carry-on bags than those serving airlines without such fees. And because all those extra items require extra scrutiny, they increase wait times for all travelers.
"It's time for the airlines to stop prioritizing their bottom line over their customers standing in line," the Senator said in written remarks. "The formula for shorter lines is simple: less fees, more resources."
At his Friday press conference, the Senator elaborated, according to Masslive.com, saying: "After getting tipped upside down at the ticket counter every time they check a bag, passengers then have to wait in excruciatingly long security lines that are caused in part by people seeking to avoid paying high bag fees. This is just insult added to fiscal injury!"
Read Next: Everything You Need to Know About 3 Programs That Speed You Through Airport Security Lines
Of course, the reason for long security lines isn't just extra carry-on luggage or baggage fees. The TSA says it is dealing with massive budget cuts, including the loss of $248 million over the last five years. Markey said he would also like to address this issue by increasing funding for adding officers and expanding training programs.
Markey and U.S. Sen. Richard Blumenthal (D-Conn.) have sent letters to a dozen major U.S. airline executives outlining this vision and demanding a summer free of checked baggage fees.