Nearly Half of American Parents Have Already Started their Holiday Shopping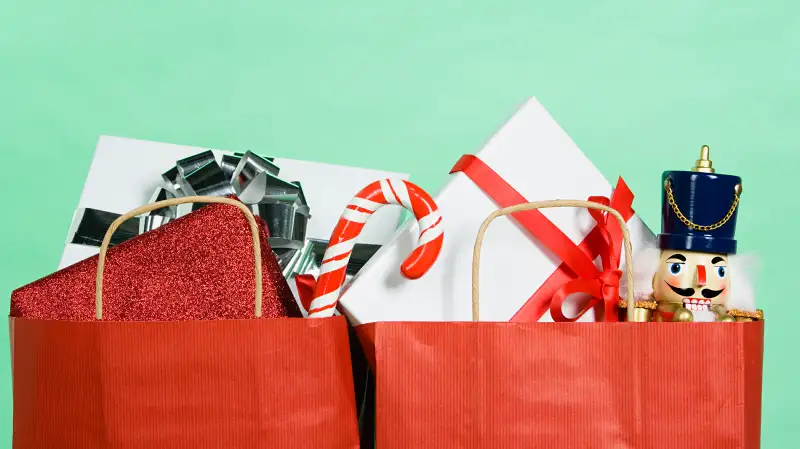 Christmas creep is generally blamed on retailers that try every year to expand the holiday shopping season by planting Santa displays in stores in early September and publishing must-have holiday toy lists even earlier. If the expansion continues on its pace, down the line the holiday shopping season will start as early as July, basically encompassing half of the year, according to one study.
But the powers that be in retail couldn't be successful if shoppers weren't on board with Christmas creep. And by most indications, more and more consumers are completely game to holiday shop months before the actual holidays. According to a new survey from the Rubicon Project, nearly one-third of all consumers and one-half of American parents started their holiday shopping before Labor Day 2016.
Last year, by comparison, Rubicon data indicated that 42% of parents had begun their holiday shopping by early September.
Other surveys indicate that perhaps Rubicon's numbers are on the high side. According to a CreditCards.com report released a year ago, "only" about 14% of American consumers had begun holiday shopping by early September. Still, that represents 32 million Americans. And the CreditCards.com survey also shows that extra-early holiday shopping is indeed a trend on the upswing: 15% of those polled said they would start shopping earlier than the year before, compared to 4% who said they'd start later.
Read Next: Why Christmas Creep Turns Holiday Shoppers into Grinches
In addition to highlighting how many people are shopping early this year, the Rubicon Project survey reveals that millennial spending and purchases for kids are both expected to increase significantly for the 2016 holidays. The average millennial will spend $1,427 on holiday season purchases, up 38% (from $1,098) compared to the 2015 estimate. Millennials aren't necessarily buying gifts with all that outlay; 64% said they planned on doing some "self-gifting," and millennials expect to spend heavily ($364, on average) on holiday-season experiences like travel and live entertainment.
American parents are expecting to spend an average of $1,711 during the holidays, according to the Rubicon poll, compared to $1,383 in 2015. And generally speaking, their kids are the lucky beneficiaries: The survey indicates that parents will spend $495 per child during the 2016 holidays, up 25% from the year before.