Your Christmas Tree Could Be More Expensive This Year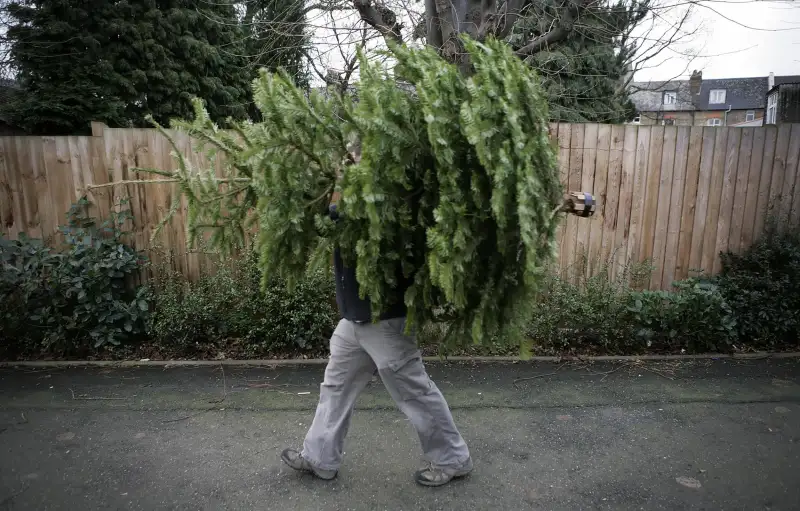 LEON NEAL—AFP/Getty Images
It might not be the most wonderful time of the year to buy a Christmas tree.
Tree shortages—brought on by droughts and other environmental problems—could be driving up the price of the centerpiece of your holiday decor, Consumerist reported. In particular, the rising cost of trees in Oregon and elsewhere in the Pacific Northwest could hike prices nationwide, since that region supplies to buyers from out of state.
Dan Bollander—who was grown trees in drought-stricken Southern California for the past 37 years—told CBS Los Angeles prices spiked by 10% this year. He said that's in part due to a previous national overabundance of trees, which caused many sellers, including in the Pacific Northwest, to leave the business or sell fewer frees.
Meanwhile, sellers in West Virginia told NBC affiliate WJAC that prices for supplies on which farmers rely, including fertilizer and fuel, have risen over the past year. As a result, the price tag on trees jumped by about 3%.
In Tennessee—which has been ravaged by wildfires that destroyed vegetation—buyers can expect less variety of trees, according to WJHL.com. Still, growers say that business has been relatively steady. And in Alabama, which has also grappled with drought, prices have remained unaffected, though trees might be slightly smaller than normal this year, WHNT News reported.