People in This City Are Best at Managing Their Money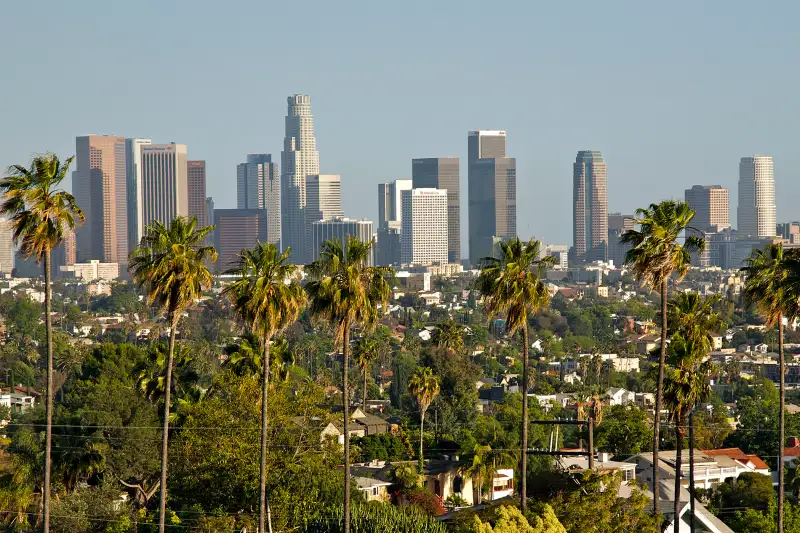 Barry Winiker—Getty Images
If you're a resident of Los Angeles, you likely enjoy tropical weather and occasional sightings of Hollywood celebrities. You also might have better money management skills than many of your urban counterparts around the country.
That's according to a report released Thursday by CreditCards.com, which ranked the residents of the City of Angels top in the nation at managing money. People who live in the Twin Cities of Minneapolis/St. Paul, Minn., placed second on the list of most fiscally responsible, followed by those in New York, Chicago, and Boston.
The study used data on the income, age, and education levels of residents of 25 large metro areas to predict their credit scores. The researchers theorized that in cities where people had higher income and education levels, as well as an older population, credit scores would be higher too.
It turned out that wasn't always the case. For example, Los Angeles managed to top the list despite the fact that it has the lowest percentage of high school graduates (79% of the population) among the cities studied. Additionally, its median income ranks just 12th of the 25 cities in the report. While CreditCards.com predicted the city's average credit score would be 648.3, it's actually almost 16 points higher, at 664. That difference suggests that Angelenos are behaving in a fiscally responsible manner.
Read More: Americans Will Have $1 Trillion in Credit Card Debt This Year. Here's How to Deal With Yours
Second-ranked Minneapolis/St. Paul's position on the list is easier to understand: It has the highest average credit score in the nation, 15 points higher than the data would suggest. Its strong performance is likely helped by residents' above-average income levels, of about $69,000 a year.
Residents of Baltimore ranked as the worst money managers, with an average credit score (667) nearly 17 points below what was expected, given their levels of income and educational attainment. Washington, D.C., residents' average credit score (680) was about 14 points below what was anticipated. The Tampa, Miami, and Atlanta areas made up the rest of the cities in the bottom five.
Read More: Americans Are Sinking Further Into Credit Card Debt
In the cities that fell to the bottom of the list—where actual credit scores were lowest relative to predictions—residents had high utilization rates on their credit cards, as well as a large ratio of debt compared with available credit. "The closer you are to maxing out those credit cards, the easier it is for those debts to continue to grow," said Matt Schulz, CreditCards.com's senior industry analyst. "That's when people really get themselves into trouble."
Click here to see the full list of cities. And regardless of where you live, if you're looking for more tips, don't forget to check out Money's guide for getting rid of credit card debt.