This High School Senior Is Spending $1,700 on College Applications. Is That Insane or Normal?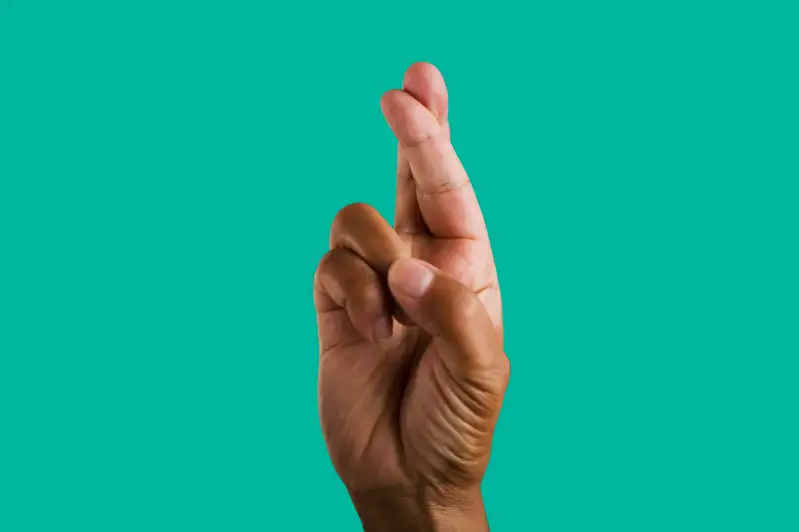 Ash Parasa understood it'd be expensive to apply to the large set of colleges he was considering.
But like many students finishing up college applications before January and February deadlines, the high-school senior didn't grasp just how many fees come with applying to college until he was in the middle of paying them.
There are application fees, of course. But there are also fees to submit your SAT or ACT scores and a fee to fill out a supplemental financial aid application.
Altogether, between 20 applications, ACT and SAT subject test reports, and the CSS Profile (a supplemental financial aid form), Parasa will shell out $1,700 in college costs—before even becoming a college student.
Parasa, who's a student at Morris County School of Technology in Denville, N.J., knows he's applying to far more colleges than average. And he knows that his parents have willingly spent those sums—something that many families wouldn't be able to afford. But still, he considers the cost unreasonable.
"It's a lot of money that I think we shouldn't have to pay just to apply to college," he says.
Every one knows that a four-year college degree is expensive—increasingly so in the past decade. And most upper-middle class families realize that visiting colleges or paying for extra help with tests and essays will set them back at least a few thousand dollars.
Yet less discussed is that simply submitting applications also adds up—anywhere from a few hundred dollars to well over $1,000. And that doesn't include the tests themselves, never mind any test prep classes or workbooks.
"Families expect they'll have issues around tuition and room and board" says Jenny Buyens, a consultant with College Connectors in Minneapolis, Minn. "But they're not necessarily thinking about application fees."
It's not that application fees are rising in the way colleges' sticker prices have done. Over the past decade, among four-year colleges that charge an application fee, the median price increased just $5, from $35 to $40. But students today apply to far more colleges than ever before, and the result is an increasingly expensive application process.
More than eight in 10 students applied to at least three colleges in 2015, according to the Higher Education Research Institute's annual survey of freshman. And 35% of seniors applied to 7 or more colleges—that's double the share from a decade ago, and almost triple what it was 15 years ago.
And there aren't any signs that students will reverse course and start applying to fewer schools, says Lisa Carlton, an educational consultant at College MatchPoint in Austin, Texas.
Adding Up the Fees
In general, application fees range anywhere from $25 to $90, and high-demand colleges with national brands tend to have higher fees. The University of California-Los Angeles (along with five other UC colleges), New York University, and Boston College, for example—all of which received more than 50,000 applications last year—charge at least $70 to apply.
On top of the standard application fee, students have to pay to send each college their SAT or ACT scores, something that costs $12 or $13 per school, respectively. The exam price does include four free score reports, but you need to know which schools to send them to around the time you take the exam, says Carlton—and students often don't know yet where they plan to apply.
Then there are financial aid applications. If you're applying to any of the 200-plus colleges that require the CSS Profile in addition to the FAFSA, you'll have to pay at least $16 per college. Tally up the score reports and CSS profile, along with the application fee, and it's easy to run $75 to $100 per college.
Finally, of course, you start multiplying that by the number of colleges you're applying to. Counselors generally recommend that students apply to between five and eight schools.
Not every applicant racks up a large bill, even if they are applying to several schools. One of the students Buyens worked with this year applied to seven colleges, yet only one charged an application fee. On the other hand, Annie Nelson, whose son worked with Buyens, says she paid a fee to each of the eight colleges he applied to, ranging from $40 at the University of St. Thomas in Minnesota to $80 as an out-of-state applicant to the University of Arizona.
All together, her tab was about $500 for application fees—and that's before including fees for the CSS profile or score reports.
Keeping Costs Down
Consultants say middle-class families aren't fazed or discouraged from applying by application fees. But they're still happy to see a few promising developments to keep costs down. Earlier this month, both the College Board and ACT announced that students who qualify for fee waivers for their exams will also be able to send free score reports.
More broadly, a growing number of colleges are letting applicants self-report standardized test scores when they apply. You only have to send the scores if you're admitted and plan to enroll, so you don't have to pay to send them to each school you apply to.
"When I think about small bright lights, that's one of the best things that will help," Carlton says.
How can you avoid overspending on application fees? Here are five tips.
Plan early: Many well-known colleges offer free applications for students who apply by a certain deadline (or complete other tasks, such as going to an admissions fair or taking a tour, for example). These are attempts by colleges to flood their applicant pool so they look more selective. But if it's a college you want to attend, you should take advantage. Likewise, if you know where you want to apply when you take your SAT or ACT, you can save about $50 by using the free score reports.
Apply at the right time: Application fees are often waived during fairs or events aimed at college access. In North Carolina, for example, the College Foundation of North Carolina organizes an annual application week, generally in November, during which many colleges waive their fees for in-state seniors, says Belinda Wilkerson, an independent counselor in Fayetteville, N.C.
Stay organized: If you wait until the last minute to send in your scores, you'll pay extra expediting fees for the ACT ($16.50) or SAT ($31). Keep an organized calendar of due dates.
Ask for help: If you can't afford to pay the application fees, talk with your high school counselor or admissions rep: There are a few different ways to qualify for an income-based fee waiver. Carlton says she's never had a family who asked for a waiver from a college turned down. In addition, a growing number of colleges—those that believe requesting a waiver is itself a barrier—have removed application fees for all first-generation students or any student applying for financial aid.
Consider fee-free colleges: There are dozens of top colleges that don't charge a fee. Research them to see whether any fit both your academic profile and what you're looking for in a college. But don't apply just because it's free. "If you have no intention of going to that school," Wilkerson says, "don't waste your time doing the application."