One Quarter of College Grads Are Overqualified for Their Jobs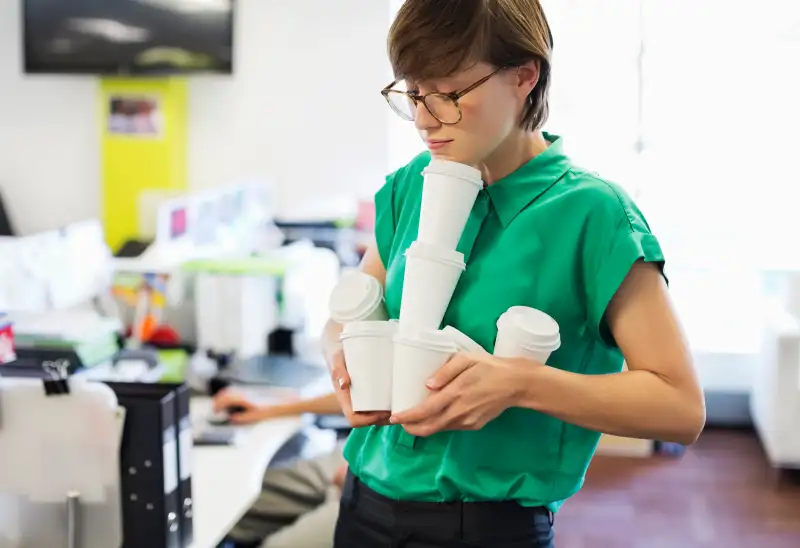 Paul Bradbury—Getty Images
One out of every four workers with a bachelor's degree is overqualified for their jobs, according to a new study.
That may sound high—and it's a bummer for the workers who aren't maximizing their earning potential. But this overqualification rate is significantly lower than the results of previous studies, which estimated that as many as 48% of bachelor-degree holders were overqualified for their jobs.
The researcher of the new analysis, labor economist Stephen Rose, wrote the study for the left-leaning Urban Institute. He says he was inspired to tackle the subject after pondering the disconnect between various reports exploring whether college is worth the money, with some finding that a four-year degree absolutely pays off and others indicating that it's not always a great value.
In surveys, recent graduates overwhelmingly rate their college experience as worthwhile, and much research shows that the pay gap between those with and without college degrees has expanded. Yet other studies suggest that it's harder today for recent grads to find good jobs.
What gives? Rose wondered.
"If it's a good thing to have a bachelor's degree, you can't also be arguing that bachelor-degree holders aren't doing well," he says.
So he developed a new methodology to determine what qualified as a "good job" for a worker with a college degree. Using a list of roughly 400 jobs, he focused on those that had a rate of bachelor-degree holders higher than the population at large. It was these jobs that he deemed a good fit for a worker with a bachelor's degree. He also looked at earnings and included any job in which the salary was near or above the median for all college-educated workers. He evaluated males and females separately because of their different average earnings.
The bad news is that while only a minority of college graduates appears to be overqualified for their jobs nowadays, there is a bigger penalty today for those who are doing work that's "beneath" them. Workers who were in poor-fit jobs in 1980 earned 35% less than their peers in good-fit jobs. By 2000, overqualified workers earned 41% less than their counterparts in jobs that suited them. And by 2014, that gap had grown to 48% for female workers and 50% for male workers.
For men, the jobs with the highest rate of overqualification in 2014 included retail salespersons, customer service reps, and food service managers. For women, they were secretaries and office support workers, customer service reps, and teacher assistants.
The study found that there is some evidence to back up claims that recent graduates today have it harder than graduates who entered the workforce before the Great Recession. The overqualification rate dropped between 1980 and 2000. But it bounced back up in 2014, following the 2008 financial crisis, and that increase hit younger workers the hardest.
Rose's research also shows that, no matter how the economy is faring, the overqualification rate is disproportionately high for workers who are just out of college and in their early 20s. By the time workers reach their late 20s, the rate drops significantly.
In other words, working your way into a good job after college has long been a part of the reality of launching one's career. Older generations tend to look back on these difficulties with rose-colored glasses, however.
"People glorify the past," Rose says. "They have nostalgia."
The study also found overqualification rates varied based on race. In 2014, the overqualification rates of college-educated African Americans and Hispanics were 7 and 10 percentage points higher, respectively, than the rate for white college-educated workers.
Rose says his study may be especially helpful in understanding rising income inequality. Between 1980 and 2014, the earnings of college-educated workers increased at a much faster pace than those with less education, regardless of whether they were overqualified for the job.
For example, in 1980, men in jobs dubbed a good fit for bachelor degrees had median salaries of $45,000 for those with college degrees, and $42,000 among those without four-year college degrees. Fast forward to 2014, and that gap balloons. Workers with less than a bachelor's degree earned $50,000 or less in such jobs. Those with college degrees, however, earned a median $70,000. The same pattern held for female workers.