Is College Worth the Price? Even Some High School Counselors Have Their Doubts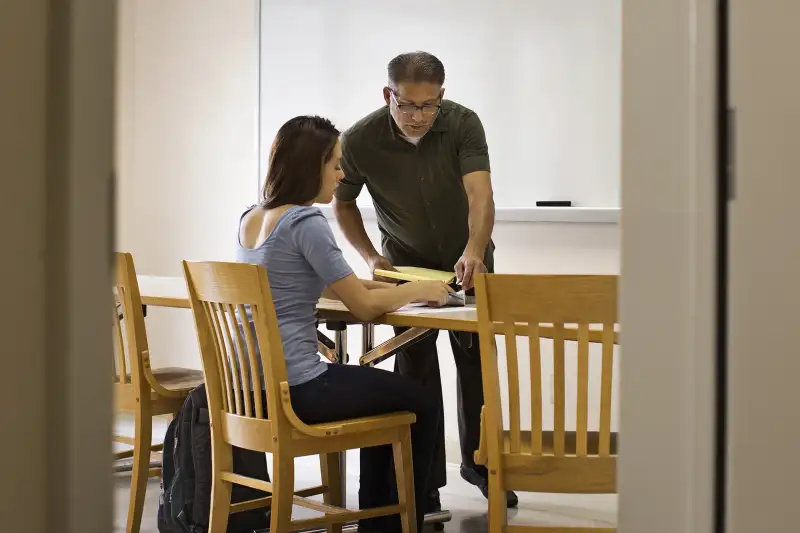 Hill Street Studios—Getty Images
High school counselors say they now spend more time advising families on paying for college than on choosing the right college to go to, according to a new survey by Money and Kaplan Test Prep. And even with the added emphasis on financial preparation, many counselors question whether families are likely to get their money's worth.
In the survey of 235 high school counselors who focus on college advising, slightly more than 50% said they "always" spend time on financial aid and paying-for-college strategies in their sessions with parents and students. But only 40% said they always spend time helping students pick the right college. And less than 20% said they always spend time helping students choose a major.
What's more, almost one-fourth of the counselors surveyed were skeptical about the college value proposition at today's costs. Only 37% said they strongly agree that, "the cost of a 4-year college degree today is justified for the value it delivers."

Some high school counselors who were not part of the survey told Money that they and their colleagues generally think everyone needs some post-high school training or education to succeed in the today's workforce. But the cost at some colleges has gotten so high that counselors and parents alike think the schools need to deliver much more value to justify their prices.
"I don't think you can do without some college" today, says David T. Hooks, director of college counseling at West Nottingham Academy, a private prep school in northern Maryland. "I don't think there's any question that it is still valuable. But is it too expensive? Yes."
The rising costs have made him and the families he serves much pickier, says Hooks, who is also the co-leader of a group of private high school counselors in the National Association for College Admission Counseling. "I'm much more selective in the schools where I place kids," he says.

NEWSLETTER: COLLEGE_PLANNERSign up for COLLEGE_PLANNER and more View Sample
Hooks's advice to parents on how to find the best value college for your money: Look for schools that graduate students who are "prepared to go into the workforce and command a relatively decent salary."
(Money's Best Colleges rankings are based, in part, on the salaries students earn after graduating, and whether those students earn more or less than graduates of other schools with similar educational and academic backgrounds.)
Related:
What Parents Will Give Up to Pay for Kids' College
This Is the Most Popular Solution to the College Affordability Crisis