Comcast Caves to Pressure to Raise Data Cap Limits for Internet Customers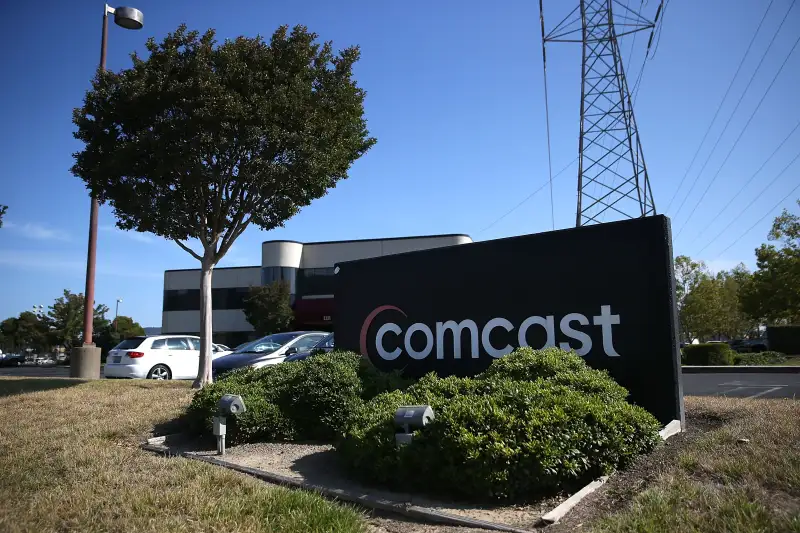 Justin Sullivan—Getty Images
Broadband customers have spoken, and Comcast seems to have heard their grievances: The cable giant will more than triple data limits in certain markets.
The decision comes after months of complaints from customers, as well as an article in the Wall Street Journal last week highlighting the limitations that broadband data caps have placed on cord-cutters as they try to stream video at home. The Journal also said that AT&T and Suddenlink Communications recently changed their home data limits after it was contacted by the newspaper.
Comcast said Wednesday that, by June 1, it will increase its monthly limits to 1,000 gigabytes in trial markets where a 300-gigabyte monthly cap has previously been enforced. In most markets, Comcast nominally has a 250-gigabyte data limit, though it stopped enforcing them in 2012.
Since then, it's been testing Internet plans in certain markets—which account for 14% of the broadband company's customers—that charge households if they go above the data limit. More than 2 million customers, or about 10% of its base, exceed the 300-gigabyte limit.
Under the new 1,000-GB limit, Comcast claims that less than 1% of users will go over the cap. Those who do will be presented with the option to purchase an unlimited plan for an additional $50 a month or pay a $10 overage fee for every 50 gigabytes by which they exceed the limit. These fees could be affecting more than 1% of customers in the near future, mind you. In December, a Harvard professor pointed to a study indicating that by 2020, well over 15% of Internet users will eat up more than 1,000 GB of data per month.
Comcast says that right now the new cap will allow a household to to download 60,000 high-resolution photos, stream 700 hours of high-definition video, and play 12,000 hours of online games per month. "We have learned that our customers want the peace of mind to stream, surf, game, download, or do whatever they want online," Marcien Jenckes, Comcast's executive vice president of consumer services, wrote in a blog post Wednesday.
As more people stream movies and live TV over the Internet, the demand for bandwidth has been steadily increasing. Time Warner Cable, for instance, says the company's average household usage has grown by about 40% a year.
Read Next: Why Comcast Keeps Insisting Its Data Caps Aren't Caps—and That They're Fair
The issue of home broadband data caps has also attracted the attention of federal regulators. As part of its pending papproval of Charter Communications' $55 billion acquisition of Time Warner Cable, the Federal Communications Commission said it wouldn't allow the combined cable company to impose caps or charge customers based on usage for seven years.
Comcast has previously insisted that its plan does not constitute a cap on data, because enforcing data limits was only a trial run in certain markets and customers can use as much as data as they want--so long as they pay for it. "We don't call it a cap," a Comcast spokesman told Fortune in September. "We call it a data plan just like wireless companies have data plans."