7 Things You Won't Believe Were Sold for Only $1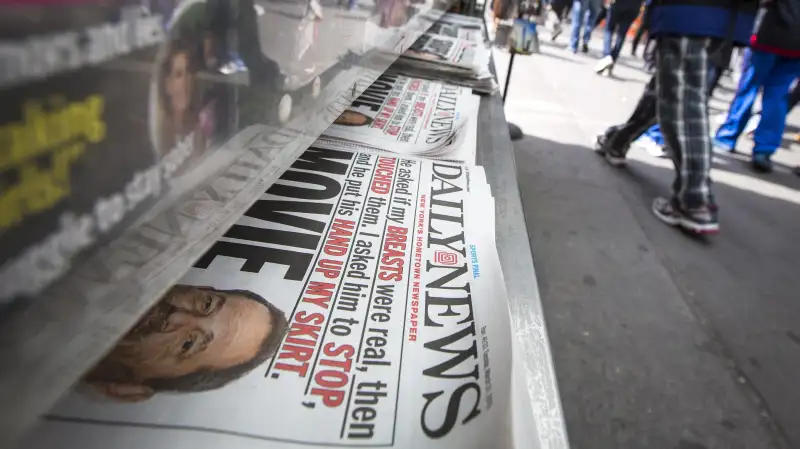 As Reuters reported on Tuesday, Cablevision is preparing to make a bid for the struggling New York tabloid the Daily News. The bid is expected to be a grand total of just $1, which sounds insane until you factor in that the paper reportedly loses $30 million annually and needs an investment of $150 million in its printing press.
Here are a few other noteworthy things that have sold a for just a buck. Some are amazing deals, while others aren't remotely bargains, even with a mere $1 asking price.
Historic Homes
Grand old homes have been known to sell for just $1, often with the catch being that the new owners must handle the cost of moving the building to a new location. In other instances, the list price of $1 is the result of the property being a fixer-upper, to put it mildly, as well as in an undesirable location.
Timeshares
Timeshares occasionally are put on the market for dirt cheap, typically by owners who want to unload the property's costly maintenance fees. The properties are often sold for $1, though most of RedWeek's Bargain Timeshares roundup are listed at $0.
Cars
A used car dealer in New Zealand hoped to get about $3,000 for a 1994 BMW in an online auction, but due to a mistake a customer wound up purchasing it at a Buy-It-Now price of $1. The dealer actually honored the sale price too. Meanwhile, at least one car dealership in Texas listed a few $1 mystery cars on his lot as part of a Black Friday promotion in 2013.
Flights
When $1 flights appear, travelers must act immediately and be flexible about when they can fly. For obvious reasons, deals like this are available in extremely limited quantities. Over the years, carriers such as Nature Air (in Costa Rica), TigerAir Australia, America's Spirit Airlines, and Europe's Ryanair have been known to sell flights for $1, or about that much in the local currency.
Newsweek
A few months after Newsweek stopped putting out a print edition in 2013, the brand was purchased by IBT Media for $1. It had previously been sold to the wealthy philanthropist and businessman Sidney Harman, also at a price of $1, plus liabilities.
Dinner
Last summer, the on-demand food delivery service Spoonrocket tried to break the Guinness World Record for largest ever virtual dinner party, and it used a $1 dinner promotion as enticement to get consumers to join in the cause. Too bad the site crashed during the PR stunt and countless people found it impossible to get their $1 dinner.
Hotels
The Public Chicago hotel periodically offers hundreds of hotel rooms at a special rate of $1 per night. How and when the rooms go on sale is something of a mystery, however, and anyone hoping to snag the deal would have to sign up for promotional emails from the hotel. In years past, the Hoxton Hotel in London has run a similar promotion, though its rooms were offered at £1.