Disney Just Raised Ticket Prices. This Is the Only One That Got Cheaper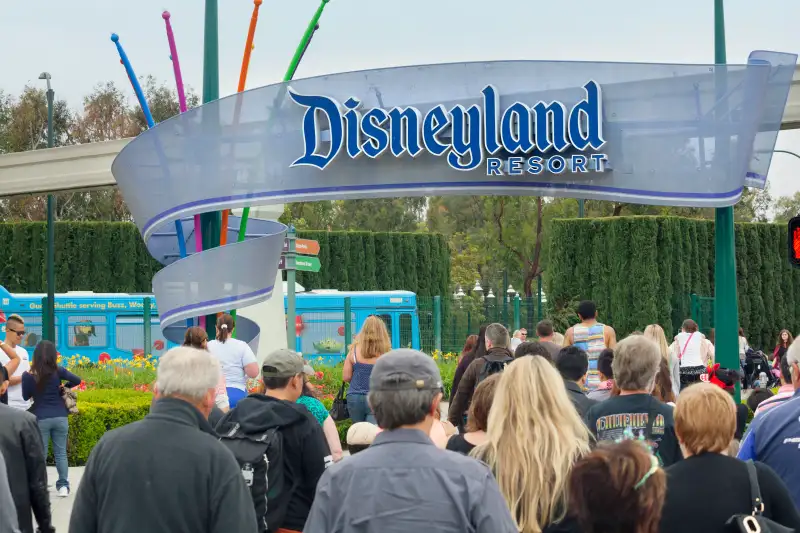 For the most part, it just got more expensive to go to Walt Disney World and Disneyland.
Over the weekend, Disney hiked prices for nearly all of its theme park tickets, including daily admissions and annual passes. A one-day adult admission to the Magic Kingdom in Orlando now costs as much as $129, compared to $85 in 2011, $99 in 2014, and $124 last week. Some of Disney's annual passes were hit with price hikes as high as 18%.
There is one exception, however—for a certain kind of Disney guest, a day at the parks actually got cheaper.
The Disneyland Park Hopper ticket, which had been priced at $157 on "value" days, now costs $147. The Park Hopper ticket allows guests to enter more than one Disney theme park on the same day—so you can squeeze in as many rides as possible at Disneyland and California Adventure in one day.
The price cut doesn't apply to every day of the year, however. Disney instituted a variable pricing system a couple years ago, in which the cost of single-day tickets changes based on when you visit. So-called "value days"—essentially, slower midweek periods when kids are in school—are the cheapest, often running 20% to 40% less than "peak" days, including holidays and most weekends.
Variable pricing is supposed to serve two main purposes for Disney: 1) The incentives help redistribute traffic, increasing visitation on slow periods and easing crowds on the busiest days; and 2) The pricing structure helps Disney make as much money as possible during peak times.
With the latest pricing in effect, a one-day adult ticket just to Disneyland now costs $97 on a value day, compared to $135 if you're visiting at a peak time—the latter representing an $11 increase over previous rates. A Disney spokesperson explained in a statement that its pricing "gives families a range of options to meet their budget and helps better spread attendance throughout the year so they can make the most of every visit."
So what explains the $10 price cut to the Disneyland Park Hopper ticket? It sure looks like Disney simply wants to attract more visitors on slower "value" days—and it specifically wants those visitors to do more than just see Disneyland. As Disney expert Robert Niles at Theme Park Insider put it: "Disney would really rather you hop over to California Adventure for part of your day at Disneyland than crowding just the one park all day."
It's also worth bearing in mind that while it seems like Disney is doing something nice by way of a new $10 discount, the Park Hopper option is itself an upsell.
A one-day adult Disneyland admission costs $97 on value days. If you go for the Park Hopper option, allowing you to visit Disneyland and the lesser-loved California Adventure on the same day, you'll have to hand over an extra $50 to Disney. And that's exactly what Disney wants, of course.
On the other hand, the value-day Park Hopper is a deal compared to its peak day counterpart ($147 vs. $185). The wait times for rides on these slower, less crowded days should be minimal. Smaller crowds make for a more pleasant time overall, too. So, upsell or not, it could represent excellent value for many Disneyland guests.