One Thing Dog Owners Shouldn't Waste Money On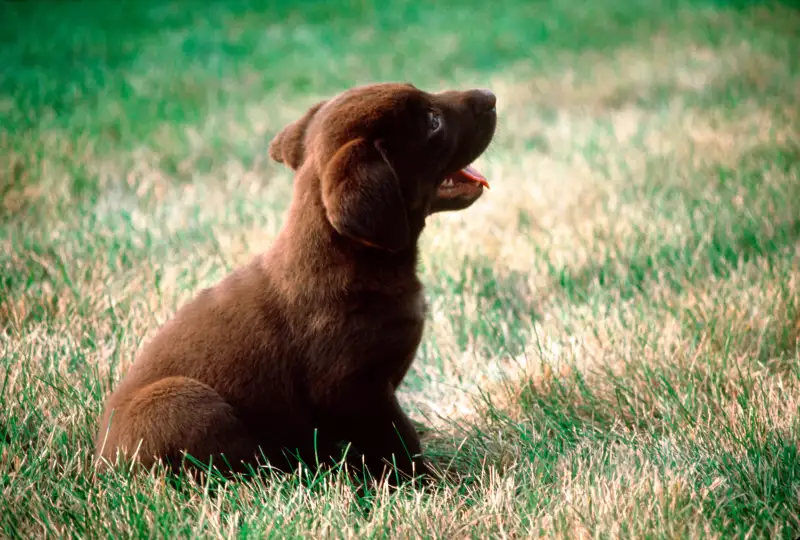 Q: We love our dog, but she's wrecking our lawn. It's totally brown in the area where she "goes"—right next the patio, of course. Is there anything we can do that doesn't cost a fortune?
A: Let's start with a little, ahem, urine science. Your pooch's pee is extremely high in nitrogen. And although nitrogen is an ingredient in lawn fertilizer, at intense doses, it'll chemically burn the grass. There's nothing your $800-a-year lawn fertilizing company can do about it. Brown-outs can be particularly problematic with female dogs, since they typically release a single, huge puddle each time they go outside, whereas male dogs often like to relieve themselves in many small batches on trees, fences, and any other vertical surface they can find.
Any supplement or medication that promises to resolve your dog-induced lawn problem—and there are many available, from $12 boxes of treats to $30 bottles of vitamin supplements—is either not going to work or not going to be healthy for the dog. "High nitrogen content is a sign of a healthy dog," says New York City veterinarian Ann Hohenhaus. Thus, don't waste your money trying to change the composition of your dog's waste.
Some vets suggest adding water to your dog's food in order to get her to drink more and dilute her urine, a perfectly safe approach, but Dr. Hohenhaus says it's often impossible to get a dog to drink more water than it wants to. Adding it to her food, or giving her fun-to-chew ice cubes, is likely to just make her drink equivalently less from her water bowl. Still, there's no harm in trying to lead your dog to water, so to speak, just be prepared to let her out more often if it works.
For most mutts, though, the best solutions happen outside the house. Some of Dr. Hohenhaus's clients—who tend to have small, urban lots—keep a watering can in the backyard and immediately rinse the grass right after their pets do their business, an effective way to dilute the nitrogen before it does any damage, as long as you're on scene to do it every time.
A better solution for the larger yards of suburbia is to train your dog to go in a designated, out-of-the-way spot, such as behind the garage or on an open mulch bed. Like any training, this is a matter of positive reinforcement. Walk the dog on a leash to where you want her to go, and immediately give her verbal encouragement and a treat when she does. Keep it up, eventually without the leash, and then from across the yard, and you may just teach your old dog a great new trick—keeping your lawn lush and green.
Related:
Best Pet Insurance Companies
Smart money advice for rookie gardeners
Get your laundry room out of the basement without spending a fortune