Introducing 'Dollar Scholar,' a New Weekly Newsletter That's Hopefully Going to Solve My Money Problems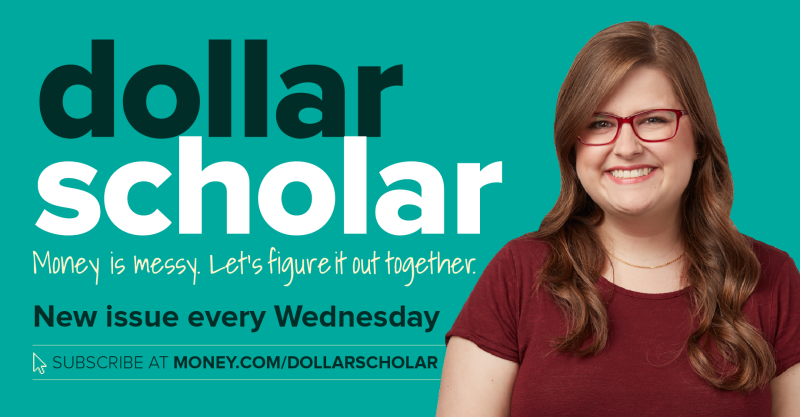 Hi. I'm Julia, I'm 27, and I have issues. A lot of them.
Stop snickering — I'm talking about money issues. Like the fact that for some reason I think the best place to store my debit card is in my back pocket, or that I pay ATM fees indiscriminately because I'm lazy. I don't know how much is going into my 401(k) each month. I have no clue what an online bank is, or how much I should be keeping in my checking account, or how to know if I'm overspending on Uber rides.
See? Issues.
That's why Money is launching Dollar Scholar, a new newsletter. Joining Retire With Money and Daily Money, Dollar Scholar will tackle personal finance by focusing on one very specific person: me.
Each week, I'll dissect a money issue, talk to some experts and come away with some smart and easy tips to help make your financial life just a little bit better. I'll also share a couple nuggets of internet gold I discovered online. There will be money advice, there will be antics and there will be cute animals. What more could you want?
Dollar Scholar debuts Wednesday, July 17.
Subscribe at money.com/dollarscholar. (Please.)
After you've signed up — and told a couple dozen of your friends to subscribe, too — email me and tell me what money issues YOU want me to investigate. Send me a message at julia.glum@moneymail.com or tweet at me @SuperJulia.
See you Wednesday!