Dollar Scholar Asks: Are Store Credit Cards Worth It?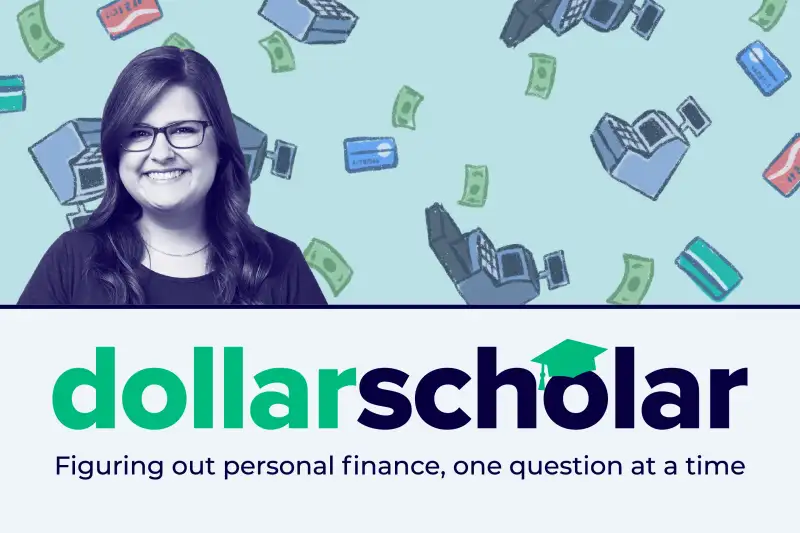 This is an excerpt from Dollar Scholar, the Money newsletter where news editor Julia Glum teaches you the modern money lessons you NEED to know. Don't miss the next issue! Sign up at money.com/subscribe and join our community of 160,000+ Scholars.
---
Unless you've been living under a rock, you're aware that Taylor Swift is on a massive Eras Tour at the moment. The whole gimmick is that she plays hits from her various albums, including Red, 1989 and (of course) reputation.
For non-Swiftie Scholars, here's some context: Coming after Swift all but vanished from the public eye due to controversy, reputation was a cultural reset. The once-angelic country star came out swinging, firing back at the tabloids' obsession with her romantic relationships. It was awesome.
In my opinion, Swift — who was just a woman in her 20s dating like women in their 20s tend to do — had developed an unfair reputation. And hearing her side of the story has made me take a fresh look at other things that people cast in a bad light… like store credit cards.
Why do store credit cards have such a bad reputation?
To be clear, the credit cards I'm talking about here aren't your standard-issue Visas. They're cards like the Target RedCard, the My Best Buy Credit Card or the Lowe's Advantage Card. Each of these are closed-loop cards, meaning they're only valid for purchases at the chain they come from.
Retailers want me to open store card accounts with them because they want to keep me coming back (and spending money) over time. As a result, store cards often offer hefty discounts, like a certain percent off every order. They also usually have less rigorous requirements than traditional credit cards.
They're easier to be approved for, which is why companies often make cashiers mention them to every customer in the checkout line without discernment. A person doesn't need to have amazing credit or endure a lengthy application process in order to qualify — "if you've got a pulse, they'll approve you," says Todd Christensen, education manager at the financial nonprofit MoneyFit.
This can be great if I'm just starting to build credit because it helps me develop a payment history and demonstrate that I'm an experienced borrower. But it can also be a slippery slope.
Here's where that negative reputation comes in. One of the reasons stores are cool with the risk of extending their cards to everybody is that their interest rates are "sky-high," Christensen says. In 2022, the average APR (annual percentage rate) across all credit card accounts was 16.26% — but some store cards exceeded 30%.
What happens, then, is "people take advantage of that discount and then walk out with a $100, $200, $300 balance," Christensen adds. "They forget about it, spend it elsewhere and start having to pay interest."
Another issue is that, because store cards are so easy to get, shoppers may open a lot of them in a short period of time, says Mike Cocco, a certified financial planner in New Jersey. Stores typically do a hard inquiry on my credit before approving me for a new retail card, and too many hard inquiries can ding my credit score.
"If you're someone who goes into 10 stores and opens 10 store cards, that's going to be a red flag," he adds. "You may be seen as an irresponsible borrower because you're trying to get credit everywhere you go."
That's to say nothing of the actual initial spend. Christensen points to research that shows consumers spend 12% to 18% more when using credit cards instead of cash. If I'm getting a 15% discount with my retail card but I'm spending roughly 15% more simply because I'm using the card, I'm only breaking even.
Don't get me wrong: There are scenarios in which a store card can be valuable. If I'm already buying a big-ticket item at a store I frequent and I have the cash on hand to pay for it, it's possible that opening a store card could be a smart way to save a bit of money.
The ideal way to use a retail card is "to think of it like a debit card," Cocco says, adding that he's done it himself. Last year, he and his wife needed to buy $3,000 worth of bedroom furniture. He had the funds, but at the store, he opened a retail card in order to score 15% off. The purchase was interest-free for six months. So he paid in full before the deadline and saved $450.
Christensen recommends taking this strategy a step further and paying off my bill at the customer service counter before I leave the premises.
The bottom line
Retail credit cards have a slew of pros (discounts, easy approval) and cons (high interest rates, encouragement to overspend). Because they're easy to get, store cards are often people's first experience with credit — which can quickly turn negative.
"People, early on, use it and aren't ready for it," Christensen says. But the truth is that "using a couple of retail cards wisely can get you on the path to building credit so you can get a [regular] credit card."
More from Money:
Dollar Scholar Asks: Am I Hurting My Credit Score Without Even Knowing It?
11 Best Cash Back Credit Cards of 2023
How Many Credit Cards Is Too Many Credit Cards?
Rates are subject to change. All information provided here is accurate as of the publish date.