Donald Trump's Proposal to 'Buy American, Hire American' Could Cause Beer Prices to Rise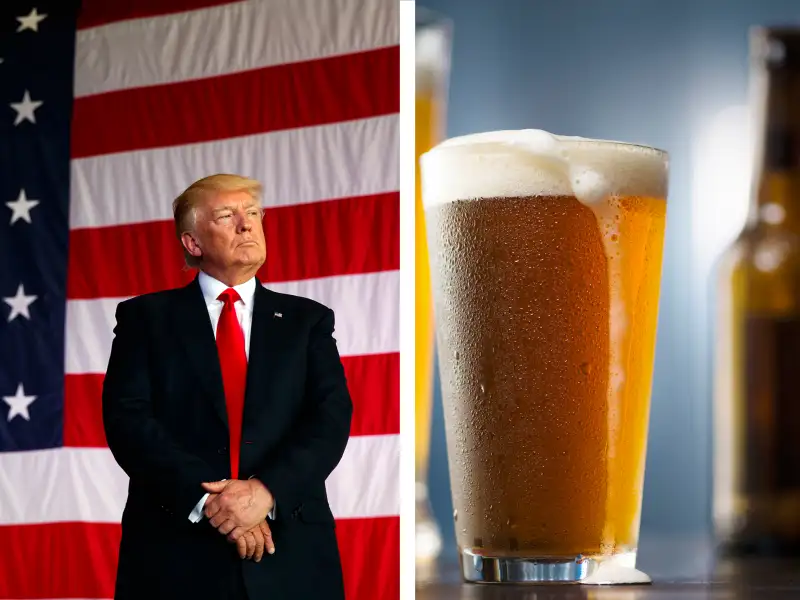 Left: Evan Vucci—AP; Right: Getty Images
President Donald Trump has encouraged the public to "Buy American, Hire American," but the patriotic plan could have consequential effects on U.S. products — particularly beer.
In order to retain metal-making jobs within the States, the President in April launched an investigation into the trade policies of aluminum. Should U.S. authorities decide to take action against foreign imports, the cans and overall prices of beer could rise, brewing companies said, according to Bloomberg.
"If there are duties on aluminum coming to this country, it will obviously get passed on to us and the customer," Tim Weiner, senior commodity risk manager at Molson Coors Brewing Co, said at an industry conference in Chicago on Wednesday, Bloomberg reports. "Our prices will go up."
If the U.S. decides to impose tariffs on aluminum imports as a result of its ongoing investigation, approximately 5,000 brewers across every congressional district could be affected, Weiner said.
When asked what the likelihood of this happening, he added: "It depends on whether it's politically motivated, or business motivated. I think there's political motivation for putting some tariffs on."
Weiner added that roughly 60% of Molson Coors' packing comes in aluminum cans.
"We don't expect that to change," he said. "We're giving our customers what they want, and what they want is cans."