Donald Trump Quote Quiz: Did He Say It on Saturday Night Live or in His New Book?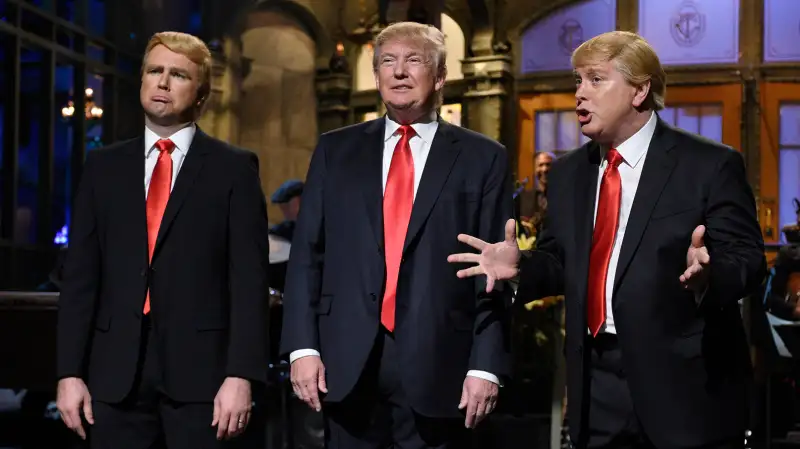 Donald Trump hosted Saturday Night Live this week, did you hear? Maybe you even watched it. The reviews of the 2016 presidential hopeful's performance were lukewarm at best. But as Trump knows better than anyone, how funny his performance actually was is kind of irrelevant. "It was really well received," he said on CNN's State of the Union on Sunday morning, "and probably got very good ratings." (Wouldn't you know, he was right.)
SNL gave Trump just a dozen minutes of screen time, according to Variety, but when the "other candidates are just the sleepy doctor and Carly Marinara," 12 minutes is more than enough time to make an impression. Take the quiz below to see if you can distinguish between what Trump said on SNL and what he wrote in his new book, Crippled America: How to Make America Great Again.