How Big Pharma Makes Billions on Cancer Drugs That Are Thrown Away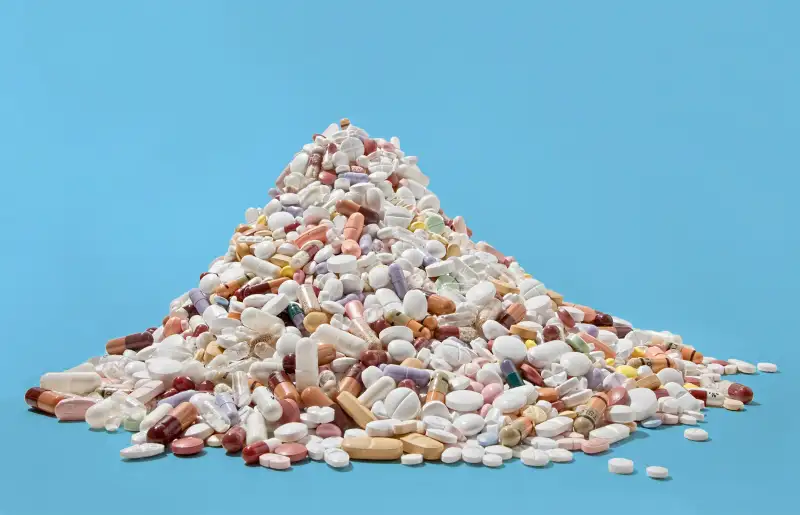 Larry Washburn—Getty Images
Despite healthcare reform efforts in recent years aimed at reining in costs, hospitals, doctors and pharmaceutical companies have still found a way to profit on pure waste—packaging drugs so patients and insurers are basically forced to pay for medicine that gets thrown away.
Combined, Medicare and private health insurers spend $1.8 billion on drugs that ultimately get tossed out. And another $1 billion is paid in the form of mark-ups to doctors and hospitals on throw-away drugs, according to a report by a group of cancer researchers published in the BMJ (formerly the British Medical Journal) Tuesday.
Many cancer drugs are administered in doses tailored specifically to the body size of individual patients. Pharmaceutical companies force patients—and the insurance companies that cover them—to pay for unused drugs by packaging the medicine in quantities that don't correspond to the doses typically needed, even though extra amounts of a drug can almost never be put to use since the drugs have to be administered immediately after opening.
"The leftover drug still has to be paid for, even when discarded, making it possible for drug companies to artificially increase the amount of drug they sell per treated patient by increasing the amount in each single dose vial relative to the typical required dose," study authors report.
For example, a patient may need 150 mg of drug X, which comes packaged only in 100 mg vials. The patient would of course have to open two such packages, and the remaining 50 mg in the second package would have to be discarded after opening. Doctors and hospitals typically add a mark-up onto drugs when they administer them, even for those quantities of a drug that are trashed. Congress sets the mark-up for Federal Medicare patients at 6%, but for private insurers (which cover most Americans) the mark-up tacked on by doctors and hospitals can be much higher—closer to 22% and 142% respectively, say study authors.
"Drug companies are quietly making billions forcing little old ladies to buy enough medicine to treat football players, and regulators have completely missed it," study co-author Dr. Peter B. Bach told The New York Times. "If we're ever going to start saving money in health care, this is an obvious place to cut."
The study's authors say ambiguous and at times even contradictory regulations are the ultimate cause of the problem. Instead, they say, regulators could tweak rules by, for instance, requiring drug manufacturers to package drugs in a variety of sizes to reduce the amount of waste. The amount of money spent on wasted drugs could be reduced from $1.8 billion to $400 million.