How to Earn 5% APY on Your Savings Right Now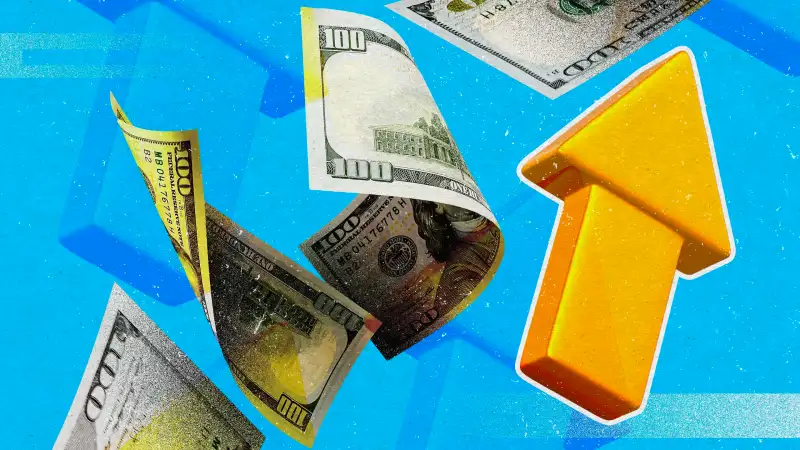 *Rates and APYs are subject to change. All information provided here is accurate as of June 9, 2023.
More than a year into the Federal Reserve's fight against inflation, soaring prices are still burning a hole into many people's budgets. At the same time, it's become a great time to save.
The Fed's core tool to tame inflation is to raise benchmark interest rates, and the central bank has done so 10 consecutive times. For consumers, this makes borrowing money more expensive — with interest on everything from mortgages to credit cards jumping lately. (The end goal is to cool down the economy and lower prices, without sparking a recession.)
On the other hand, higher benchmark rates make saving money a lot more attractive to those who can afford it. For example, in the summer of 2020, Ally Bank's high-yield savings account offered a paltry 0.8% annual percentage yield (APY). This week, the online bank just hiked the APY on its savings account to 4% — and the yield for its money market accounts and CDs are even higher.

In fact, there are now several easy ways to earn 5% APY, or something close to it. Here's how.
1. Certificates of deposit (CDs)
Interest rates for many certificate of deposit (CD) accounts at banks and credit unions are sitting at levels unseen since the early aughts, with many institutions now offering rates above 5%.
A CD account is a type of FDIC-insured savings account with a fixed term and a fixed interest rate, making it a safe choice for savers looking to grow their money. Terms are as short as three months but may extend up to 10 years.
During this time, you won't want to touch the money you deposit into the account. Withdrawing your funds from a CD before the end of its term usually results in a hefty early withdrawal penalty, meaning you might have to forfeit some or all of the accrued interest.
In addition to the varying lengths of the term, many banks require a minimum deposit to open the account, which could range from zero to thousands of dollars.
CDs offering APYs of 5% at press time include:
2. High-yield savings accounts
Just as with CDs, banks and credit unions are jacking up the APYs on their high-yield savings accounts to one-up each other and attract customers.
High-yield savings accounts provide a little more flexibility than CDs, but that flexibility comes with a slightly lower APY. For example, you may be able to withdraw your money in the savings account — up to a certain extent — without any penalties.
Many banks do, however, require you to maintain a certain amount of money in your account and may limit how many withdrawals you can make each month. (Thanks to pandemic-era rule changes, many financial institutions are waiving their monthly withdrawal limits.)
Here are a few options that offer at least 4% APY right now:

3. Money market accounts
Sort of like a hybrid checking-savings account, money market accounts are deposit accounts that allow you to earn interest on top of your balance. Rising benchmark rates also have these types of accounts offering attractive APYs.
Depending on the financial institution, money market accounts may come with monthly fees, minimum-deposit requirements and monthly withdrawal limits. Still, these types of accounts tend to offer slightly higher APYs than savings accounts, and they are much more liquid than a CD.
These money market accounts boast APYs of 4% or higher:
4. Treasury bills
Move over, I bonds. Savers and investors have a new darling from the U.S. Department of the Treasury.
Treasury bills, or T-bills for short, are short-term securities offered by Uncle Sam, with six different term lengths ranging from four to 52 weeks. Interest is paid when the bill matures (or you can sell it before the maturity date, too). The minimum purchase amount is $100, and bills are purchasable in any increment of $100 up to $10 million.
Lately, the "interest" earned from some T-bills has exceeded 5%, attracting many new buyers to the wonky Treasury security. How T-bill's interest works is very different from other options mentioned above: It's calculated when the bill matures, as determined by the difference between your purchase price and bill's face value. That difference is the "interest."
For example, if you buy a $5,000 T-bill with a maturity of 182 days (six months), and the discount rate is 5%, you'll pay about $4,878. When it matures in six months, you'll be paid the full face value of $5,000 — and earn your 5% "interest."
So far this month, the six-month T-bill has been selling at an average discount of 5% or more, rivaling the yields of many savings, money markets and CD accounts.
T-bill are purchasable directly from the Treasury Department through TreasuryDirect.gov, with no fees or commission charged.
More from Money
Everything You Need to Know About High-Yield CDs
Debt Free or More Student Loan Payments? These 20 Million Borrowers Await 'Life-Changing' SCOTUS Decision
How the New Debt Ceiling Deal Could Affect Your Wallet, From Student Loans to Food Benefits