This Startup Founder Just Went From Billionaire to Broke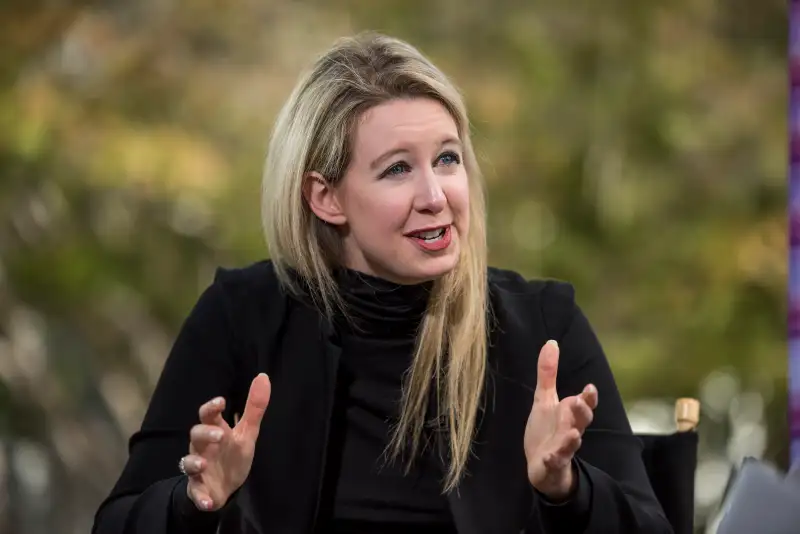 Bloomberg—Bloomberg/Getty Images
Elizabeth Holmes, who was said to have a net worth of $4.5 billion just a year ago, is now as broke as the rest of us, according to a new tally of her wealth by Forbes magazine.
The publication, which had named Holmes one of the country's wealthiest young entrepreneurs and America's richest self-made woman just a year ago, rescinded its ranking on Wednesday.
"Our estimate of Holmes' wealth is based entirely on her 50% stake in Theranos," the magazine said. The privately held blood-testing startup Holmes founded had been valued at $9 billion after its last round of investor funding. Since then, serious questions have emerged about the reliability of its proprietary blood-testing equipment, and the company was fielding questions from federal regulators as well as a criminal investigation to determine if Holmes and the company's leadership misled investors.
Forbes said the other factor in its revaluation of Holmes' wealth was based on a new estimate of her company's revenue at only $100 million.
Theranos, which Holmes founded in 2003 after dropping out of Stanford, entered the market with a bang, promising to revolutionize diagnostic testing with new machines that required only a drop of blood from a pinprick rather than vials drawn by a laboratory technician.