Elizabeth Warren Wants Debt Collectors to Stop Hassling Corinthian College Students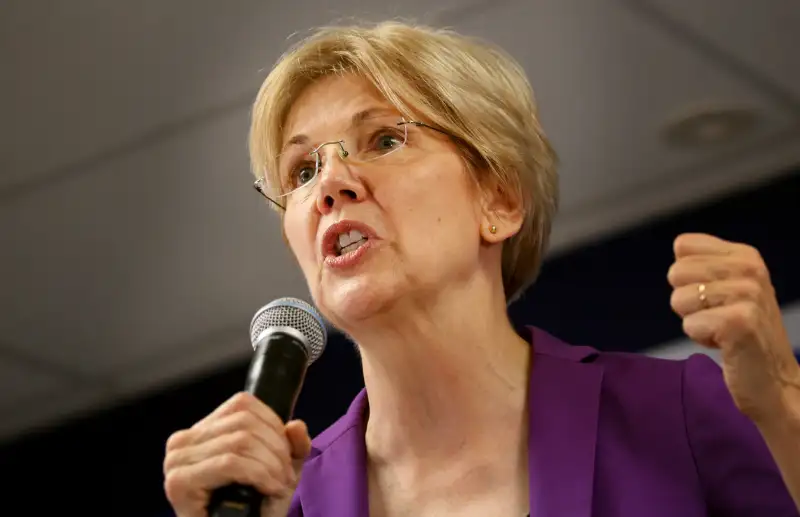 Craig F. Walker—Boston Globe/Getty Images
Students duped into taking out loans for classes with a defunct for-profit college are getting a voice. Massachusetts Senator Elizabeth took up the fight for over 80,000 former Corinthian College students who are in some form of debt collection.
Warren criticized the Department of Education this week, claiming the agency collected on invalid student loans that were forgiven after it was found the organization—which operated over 100 schools under the brands Everest, Heald and WyoTech—enrolled students using misleading job placement rates and lending practices. The school was ordered to pay over $1.1 billion for allegedly duping students.
"Troubling new data suggest that instead of focusing on getting these students the relief they are entitled to under federal law, the Department's student loan bank—working with its loan services and debt collectors— is instead intentionally collecting on debt that it knows may be eligible for discharge," Warren said.
The progressive lawmaker said it was "unconscionable" that instead of helping the "vast number" of former students, the Education Department instead is hounding them through debt collectors for repayment of loans that are likely eligible for discharge and thus, invalid.
Warren found about 4,000 former Corinthian students have actually received debt relief on their loans, but about 80,000 students who attended the for-profit college when the Education Department uncovered the fraud are still in the debt collection proceedings.
Of those 80,000, about 30,000 former students have had their tax refunds, and other benefits like Social Security and earned income tax credit or earned income credit (EITC) seized to pay off their debts and more than 4,000 have had their wages garnished.
Warren found that less than a third of former Corinthian students with loans have applied for relief, indicating there may be breakdown in communicating to students their right to discharge the loans.