Energy Stocks Soared Last Year. What Can We Expect in 2023?
Money is not a client of any investment adviser featured on this page. The information provided on this page is for educational purposes only and is not intended as investment advice. Money does not offer advisory services.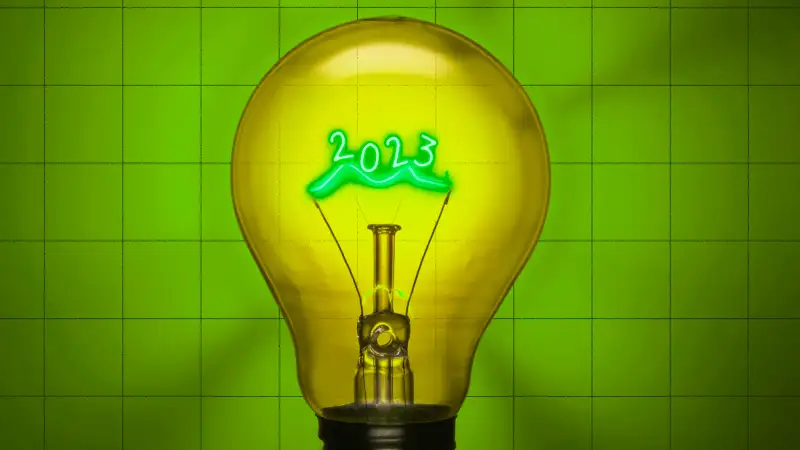 The stock market didn't experience many gains in 2022 — with one big exception.
The S&P 500's energy sector, which includes oil and gas companies like ExxonMobil and ConocoPhillips, ended the year a whopping 59% higher than it started, according to data from S&P Dow Jones Indices. Energy stocks make up a very small portion of the index (just 5%), but they were the only sector to end the year in the green.
Amid a brutal bear market, the S&P 500 overall lost nearly 20% over the course of 2022 and some sectors sank even lower. Communication stocks fell 40%, for instance, while information technology stocks tanked 29%.
The exceptional performance of energy stocks can be attributed to the rapid rise in oil and gas prices last year, says David Meats, the director of energy research at Morningstar. That growth was driven by rising demand amid the economic recovery from the pandemic and supply constraints exacerbated by the war in Ukraine, he adds.
Where are energy stocks headed in 2023?
The forces of supply and demand will continue to determine the performance of the energy sector in the coming year, Maurice FitzMaurice, a research analyst and portfolio manager at Fidelity Investments, wrote last month. He points out that demand is expected to grow as the global economy continues to recover from the pandemic, and adds that supply is likely to remain tight because of limited oil refinery capacity.
But in 2023, it's unlikely that the energy sector will match its stellar performance in 2022, Meats says. That's because energy markets have likely already priced in the effects of the conflict in Ukraine.
"There's no catalyst to drive up oil and gas prices even further, and without that driving force it's unlikely that we'll see the same outperformance again that we saw last year," he tells Money. Meats says the sector will more likely overperform the S&P 500 by a smaller margin or underperform the index, depending on global risk factors including the duration of the Ukraine war, China's successful (or unsuccessful) recovery, and oil supply chain dynamics related to the Organization of Petroleum Exporting Countries (OPEC).
FitzMaurice says the biggest risk to the energy sector this year is a major drop in demand caused by a new COVID-19 wave or global recession, which would put downward pressure on energy prices. He points to ongoing supply constraints, however, as evidence that demand (and prices) could very well remain elevated for the next few years.
"These dynamics bode well for the profitability for oil- and gas-related companies for 2023," he writes.
Should you invest in energy stocks in 2023?
There's no expert consensus about whether energy stocks are a good buy for next year.
Strategists at Goldman Sachs recommend that investors hold stocks that are less sensitive to interest rate changes, like energy stocks, as well as health care and consumer staples stocks, according to a 2023 investment outlook from the firm's chief U.S. equity strategist David Kostin.
On the other hand, Morgan Stanley chief investment officer Mike Wilson recently told Bloomberg that some energy stocks could be vulnerable to an economic downturn in 2023.
Financial advisors generally say that long-term investors shouldn't make major changes to their portfolio based on year-over-year fluctuations in the market. Investors are notoriously unsuccessful when attempting to time the market, meaning that you shouldn't try to pick the perfect time to invest in energy stocks (or any other type of stock, for that matter). Instead, focus on maintaining a diversified portfolio that holds stocks of a variety of sectors, including energy.
More from Money:
What Soaring Gas and Oil Prices Mean for Your Investments
The One Type of Stock That's Booming During the Bear Market
3 Stock Market Winners (and Losers) From the Inflation Reduction Act