This App Wants White Men to Pay More of the Brunch Bill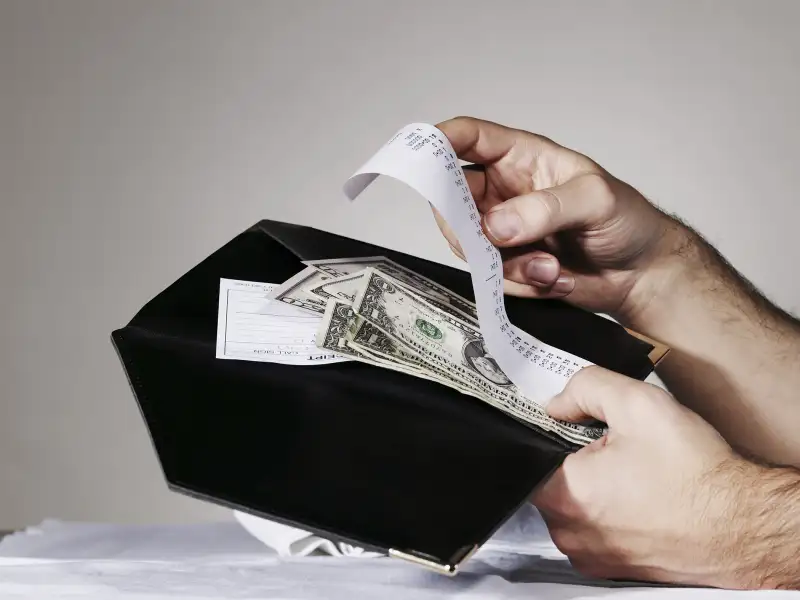 White men may continue to benefit from centuries of institutionalized wage discrimination, but a new app wants to level the playing field, at least when it comes to splitting the brunch bill.
EquiTable is a new app that splits your restaurant bill based on gender and racial wage disparities, meaning that white men will pay more than women and all people of color for the same burger. Critics who say that this is unfair are right—that's exactly the point of the app, according to its website. Luna Malbroux, chief equality officer of EquiTable, described the math calculated by the app as "affirmative fractions."
"EquiTable helps you avoid the entrenched discrimination that exists in our society," its site reads. "It doesn't split the bill equally—it splits it equitably."
When you open the app, you input your race and gender ("We acknowledge that gender is a spectrum") and the app uses data from the Bureau of Labor Statistics and "math" to come up with a more equitable pay ratio. It also features a Pay It Forward surcharge to the bill of a "high privilege" group (all white or all male), which subsidizes meals for other, less privileged individuals. It's not live yet, but according to its website it will be available for use sometime this month.
The Diversity Tracker is another fun feature, which qualifies how diverse your group of friends is. During the app creators' presentation at Cultured Wit's Comedy Hack Day 10, the group levels included Oscars (not diverse), San Francisco Startup, and College Brochure (more diverse).
But wait, you might be saying, I'm a hard worker. I don't deserve to have my privilege shoved in my face! If you're unhappy with how your bill breaks down, you can protest the breakdown and "claim less privilege," with excuses including "I'm conventionally unattractive," "I was a middle child," and "I pulled myself up by bootstraps."
Read next: The Truth Behind the Wage Gap
As you might imagine, there are already vocal critics of the app. "No one will agree to use this if they end up paying more," writes a commenter on Reddit. "I foresee this leading to lots of arguments and broken friendships."
It seems unlikely that those who didn't take wage discrimination seriously in the past will do so now, but if they change their minds and want to learn more about the disparities, there's an app for that.