How to Watch the Eurovision 2018 Finals Online for Free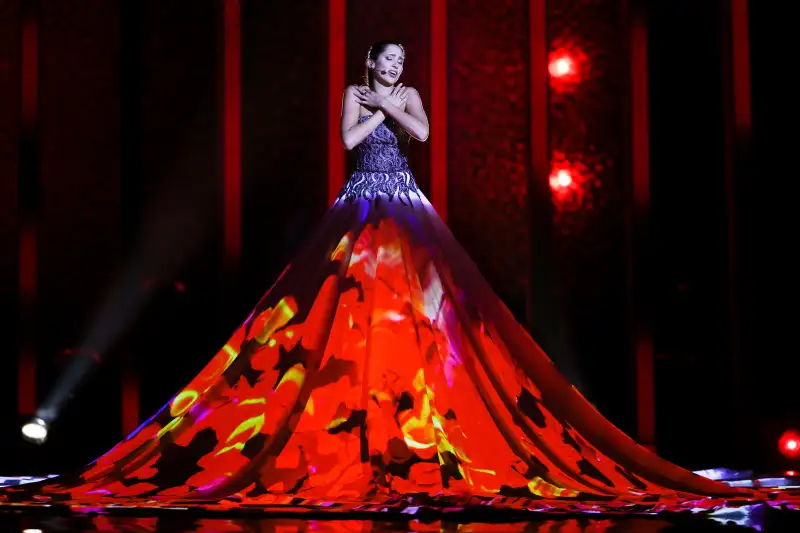 Jose Sena Goulao—EPA-EFE/REX/Shutterstock
Want to spend your weekend following juicy intracontinental drama, watching insane musical performances and marveling at out-of-this-world costumes?
If your answer was "uh, obviously," you're in luck — Saturday is the grand final of the 63rd Eurovision Song Contest.
The live singing competition will get under way at 21:00 CEST, or 3 p.m. EDT, as 26 national musical acts battle in Lisbon, Portugal, for fan votes and bragging rights. But you don't have to be in Europe to follow along. Even Americans can take part in Eurovision via live stream.
No matter where you are, you'll want to make sure you've tuned in by the time Cyprus, Israel and France perform — they're the countries oddsmakers are predicting will win the whole thing. You should also try to catch Estonia's song, because singer Elina Nechayeva wears a ridiculously cool projection dress (think 2015 Jennifer Lopez), as well as Ireland's, which features two male dancers acting out a same-sex relationship and has become hugely controversial because of it.
How to Stream Eurovision 2018 Online for Free
If you're not in the United States, check out the official broadcast of the grand final on Eurovision's YouTube channel here (unfortunately, it's not available stateside or in Canada, as well as in some parts of South and Central America).
If you are in the U.S., you still have options. You can catch the song contest on LogoTV's feed here, where the show will be hosted by drag queen Shangela and TV personality Ross Matthews.
If you'd like to kick it old school, you can listen to live audio from the event on WJFD 97.3 FM, a Massachusetts-based Portuguese radio station, here.
Running Order for the 2018 Grand Final
The all-important lineup is as follows:
Ukraine
Spain
Slovenia
Lithuania
Austria
Estonia
Norway
Portugal
United Kingdom
Serbia
Germany
Albania
France
Czech Republic
Denmark
Australia
Finland
Bulgaria
Moldova
Sweden
Hungary
Israel
The Netherlands
Ireland
Cyprus
Italy
Once all the performances are finished, the audience participation part starts. People in the 43 contestant countries can vote for their favorites via phone, app or text. One caveat: You can't vote for your own country.
After those votes are tallied, they'll be combined with results from the Eurovision jury, which is made up of 215 jurors with music industry experience, live on air (like we said: drama!). Then, in keeping with Eurovision's weird atmosphere, the winning country will be awarded a glass statue of a microphone.
Happy streaming!