Money is not a client of any investment adviser featured on this page. The information provided on this page is for educational purposes only and is not intended as investment advice. Money does not offer advisory services.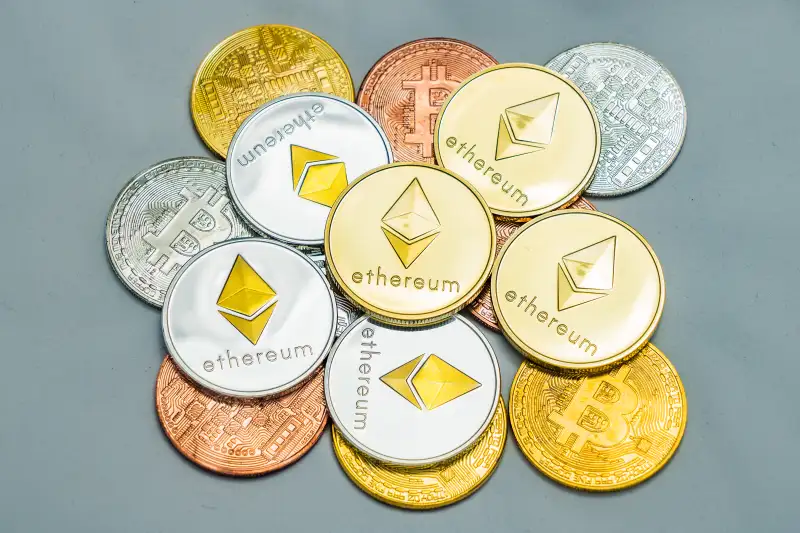 When organizing your crypto holdings, you should look for a highly secure wallet that allows you to seamlessly store, trade and exchange digital assets.
One beginner-friendly product that advanced users love to use is the Exodus crypto wallet. This wallet, which is available on several operating systems, is practical and easy to use thanks to its straightforward design.
Read on to learn more about the Exodus wallet and why it made our pick as the best desktop wallet.
Best for desktop
Exodus is one of our favorite crypto wallets.
Originally designed for desktop users, the Exodus wallet offers an easy, intuitive user experience with a high level of security that beginner and advanced crypto traders alike will appreciate.
The wallet has unique features and settings to customize your experience, such as 24-hour live charts, crypto investment portfolios and a built-in crypto swap.
Although initially just a desktop wallet, Exodus is now available on mobile devices and as a web browser extension. Creating an Exodus wallet is free on all supported platforms and operating systems.
Exodus crypto wallet pros and cons
Pros
Supports 200+ types of digital assets
24/7 customer support
Staking is available for several coins
Cons
Not open-source
No actual way to cash out
Security features are lacking
Pros explained
Supports over 200 crypto assets
Exodus Wallet lets users store and trade more than 260 different crypto assets, from bitcoin and Ethereum to altcoins like Avalanche, Ripple, Litecoin, Polkadot and Chainlink. You can also keep NFTs in your Exodus wallet and trade them through the platform.
24/7 customer support
Exodus has around-the-clock customer service that's rated highly by users. Exodus customer support includes the following:
A chatbot that can answer simple questions about your wallet and holdings
24/7 access to customer service representatives for more complicated questions
A Discord community with over 10,000 helpful members
A robust Reddit community
An extensive and valuable knowledge base
Staking available
Like most of the best crypto exchanges, Exodus supports staking, which works like an interest-bearing savings account for certain currencies. With the staking feature, you can earn passive income from the coins you have in your wallet.
Currently, Exodus supports staking for Cosmos (ATOM), Algorand (ALGO), Ontology (ONT) and Ontology Gas (ONG), Tezos (XTZ), Cardano (ADA), VeChain (VET) and Vethor (VTHO) and Solana (SOL).
Cons explained
Closed-source application
The Exodus crypto wallet isn't open source. This leads to a lack of transparency and limits the ability of third parties to test and improve its software — and identify vulnerabilities in its code.
No provision for fiat exchange
Exodus is just a wallet and doesn't offer fiat services. That means you'll have to move your assets using an external exchange to cash out some or all of your crypto. (See below for more about taxes when you earn, gain or cash out crypto.)
Missing common security features
Exodus Crypto Wallet doesn't offer two-factor authentication. As a hot wallet, Exodus is always online, which is more convenient but poses another safety issue as it makes your wallet more vulnerable to online attacks.
Keeping your private key and seed phrase safe is a significant part of crypto safety. If security is your primary concern, consider getting a hardware crypto wallet instead. In fact, the Trezor series of hardware wallets is natively supported by Exodus, as both companies worked in partnership to create a seamless experience across both wallets.
Exodus crypto wallet offerings
Web3 Wallet
With the Exodus Web3 Wallet, you can use your Chrome or Brave browser to manage your crypto assets. The wallet's features include the following:
Basic crypto trading and management
NFT trading through a built-in marketplace
Access to DeFi dApps (decentralized applications)
Mobile Wallet
The Exodus hot wallet is available on mobile devices and has won accolades for its interface. Keep in mind that Exodus's security is only as good as the level of security provided by your phone.
Features of the Exodus Mobile Wallet include:
Logging in via your phone's facial recognition software or fingerprint scanning
One-touch control of crypto and NFT trading and management functionalities
Note that the mobile app supports fewer cryptocurrencies than the desktop version of Exodus.
Desktop Wallet
The Exodus Crypto Wallet really shines in its desktop format, where you can access advanced features to track and manage your holdings. These include:
Granular managing of your crypto and NFT trades
Advanced metrics display, like 24-hour charts, highest balance numbers and portfolio age
Integration with multiple crypto apps (more on this below)
Trezor Hardware Wallet
Exodus Wallet can be used with the Trezor One and Trezor Model T cold storage devices to improve your wallet's security. You can pair your Exodus wallet to the Trezor, then transfer assets between the two. You can also use Exodus as an interface to manage assets on the linked hardware.
Exodus crypto apps
Exodus offers a diverse array of app integrations that are displayed on the mobile and desktop version's application explorer. With certain apps, you can earn interest by staking specific crypto and track your trading history.
Exodus crypto wallet pricing
Exodus is free to download and use. However, you will need to pay transaction fees for trades, which can fluctuate depending on how many people are using a given exchange at a given time.
Exodus financial stability
Exodus reported almost $96 million in revenue for 2021, a 350% year-over-year increase, and its 2021 IPO raised $75 million. This indicates a relatively high degree of financial stability.
Exodus accessibility
Availability
Anyone can download the Exodus Crypto Wallet online through the wallet's official website or on their mobile app storefront. If your country does not support a local app store or Google play store, or has removed the Exodus mobile app from the store, you should still be able to access the Exodus website and download the software for PC and Mac devices there.
Contact information
Exodus does not offer customer support by phone, and notes on its website that numbers listed for "Official Exodus Support" are scams.
You can contact Exodus through its live chat option within the wallet itself or on the wallet's website. You can also contact the company on its official Twitter and Facebook accounts, but its 24/7 support is most easily accessed via live chat.
User experience
Exodus is popular thanks to its user interface, which is simple and easy to navigate. You can also customize your experience depending on how many advanced features you want to be displayed. For instance, you can hide advanced currency information and value changes to focus solely on the account information that matters to you.
Exodus customer satisfaction
Reviews for the Exodus Crypto Wallet are mostly positive, with a 4.2 out of 5 rating on Trustpilot. Positive reviews tend to praise the wallet's ease of use and uncomplicated features; some report positive interaction with support staff.
Negative reviews commonly mention missing security features they would like the platform to have.
Does Exodus Wallet report to the IRS?
You may be confused about how crypto is taxed — and reasonably so. Like most wallets, Exodus does not report your transactions to the IRS and is not required to do so. However, it's important to understand that your crypto transactions are always subject to capital gains and income tax.
The reason is that you pay capital gains tax when you incur a capital gain or loss when you sell or trade crypto, depending on how the price has changed since you acquired it. Additionally, when you earn crypto (for example, by staking or mining it), you pay income tax based on the fair market value at the time you receive your earnings.
A few side notes on cryptocurrency and taxation, which is a rather fast-changing aspect of the industry:
If crypto taxes are news to you, there's no need to worry. You can amend a past year's tax return by including your crypto income on IRS Form 1040X.
Transferring cryptocurrency between Exodus and other wallets you own is not taxable. Only crypto transactions are taxed.
Remember that every transaction is publicly visible because it's on the blockchain. The IRS has been known to analyze blockchain transactions in search of fraud.
The 2022 Bipartisan Infrastructure Law requires cryptocurrency brokers (which Exodus may or may not prove to be) to issue 1099-B earnings forms to all users starting in 2023.
Exodus crypto wallet FAQ
What is token staking?
Token staking is a way to earn passive income on your crypto holdings. To stake your crypto, you must pledge your coins to be validated. This means that they'll be held for a set period of time, during which you will not be able to interact with them.
Nonetheless, these coins are still technically yours, and you can unstake them after an initial lock up period in most cases. Staking is only available with specific cryptocurrencies.
Exodus Crypto Wallet is often listed among the
best crypto staking platforms
because of how easy it is to stake a number of different currencies simultaneously.
How secure is Exodus Wallet?
Exodus Crypto Wallet is a "hot" wallet, meaning it's always connected to the internet. Because it's always connected, it is more vulnerable to online attacks than cold wallets, which are only online when you're actively using them.
Exodus Wallet is also non-custodial, meaning it doesn't take care of your passphrases. Moreover, it doesn't support two-factor authentication (2FA) or multiple-signature capabilities, which are widely touted as essential security functions for crypto wallets and exchanges.
On the other hand, Exodus doesn't require any user info beyond an email address. This means a data breach wouldn't give hackers anything to use against you. Additionally, since you have your own private keys, a security failure on Exodus's part wouldn't affect your coins. Learn more about
crypto scams here
— and how best to avoid them.
How we evaluated Exodus crypto wallet
To evaluate the Exodus wallet, we looked at its security features, general functionality and cost. We also considered its accessibility and customer service. To assess the stability and reputation of Exodus, we looked up financial information on the wallet's developers and consulted reviews and interactions on Trustpilot, the Google Play Store and other third-party sites.
Summary of Money's Exodus crypto wallet review
Exodus Wallet offers an intuitive experience that prioritizes streamlined navigation of the platform and lauded customer support. It offers staking options for a wide range of crypto and supports dApps and NFTs for more seasoned traders. With a built-in exchange, users can also easily trade cryptocurrencies through the wallet.
Nonetheless, a lack of standard security features may lead you to consider other, more secure wallets. The wallet's compatibility with Trevor hardware may help by keeping your assets offline, but you may still want a hot wallet with more fleshed-out security tools.