These Fast Food Chains Have the Fastest, Most Accurate & Most Polite Drive-Thrus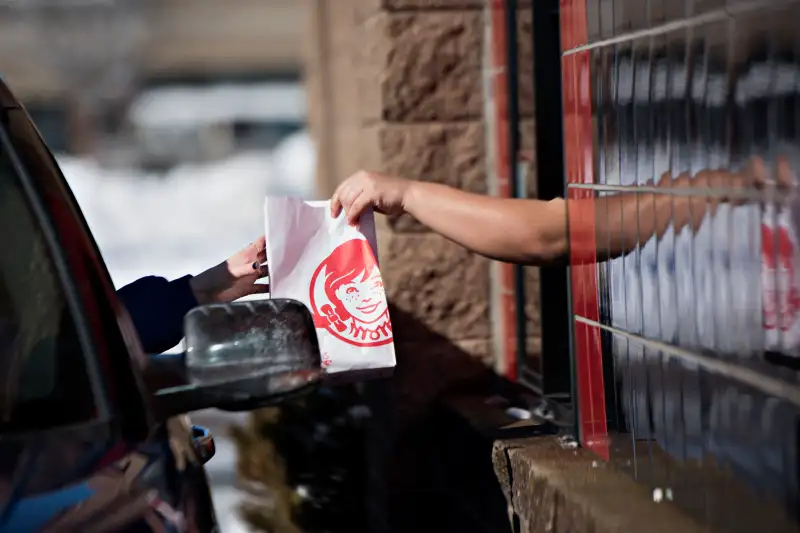 Bloomberg—Bloomberg via Getty Images
Fast food customers always want speedy and accurate service. But these attributes are particularly in demand at the drive-thru. After all, the main reason customers swing through the drive-thru rather than venture inside is because they want to stay on the go. And accuracy matters even more with the drive-thru experience because by the time customers realize their orders are screwed up, they could be miles from the restaurant.
So which fast food chains have the fastest and most accurate drive-thru service? QSR Magazine, which covers the quick service restaurant industry, conducts an annual survey focused on these and other factors evaluating the drive-thru customer experience. This year's just-released study is based on nearly 2,000 drive-thru visits at 15 major fast food chains.
Here are the results in the categories that matter most to us—speed and accuracy (of course), as well as polite service.
Fastest: Wendy's
Among the 15 fast food chains included in the study, the average drive-thru order was completed in 226 seconds. That's a little over three minutes, and a four-second increase compared to the results of a similar study conducted one year ago. But some chains were much faster than others.
Read Next: 10 Things You Didn't Know About the Fast Food Drive-Thru
Getting those latte orders ready to go certainly seems to take a lot of time: A Starbucks' drive-thru order takes about 300 seconds, on average, the highest of any chain in the study. Only two chains were under the 200-second mark: Dunkin' Donuts (181 seconds) and overall speed champ Wendy's (169 seconds).
Most Accurate: Carl's Jr.
In the QSR study, Carl's Jr. employees got drive-thru orders correct 96.7% of the time. That was tops among its fast food peers. Chick-fil-A came in second place, with 94.5% accuracy, and the drive-thrus at Arby's, Burger King, Hardee's, McDonald's, Taco Bell, and Taco Cabana were all above the 90% accurate industry average as well.
Wendy's may have the fastest drive-thru, but perhaps speed comes at the cost of accuracy: Its orders were correct a subpar 86.9% of the time. Panera Bread scored lowest of all in terms of accuracy, getting orders completely right at a rate of only 82.6%.
Most Polite: Chick-fil-A
Panera Bread's drive-thru may not be tops in terms of accuracy, but at least its employees were nice about it. The fast-casual sandwich chain scored very strongly for good service at the drive-thru. The study found that Panera Bread drive-thru workers were above the average for making eye contact with customers, having a pleasant demeanor, smiling, and saying "thank you."
Read Next: Why People Care So Much About McDonald's One-Minute Drive-Thru Guarantee
But Chick-fil-A appears to have the most polite drive-thru employees. The chain had the highest rates overall for drive-thru workers who smile and say "please" and "thank you."