How Fast Food Players Are Battling Back Against McDonald's All Day Breakfast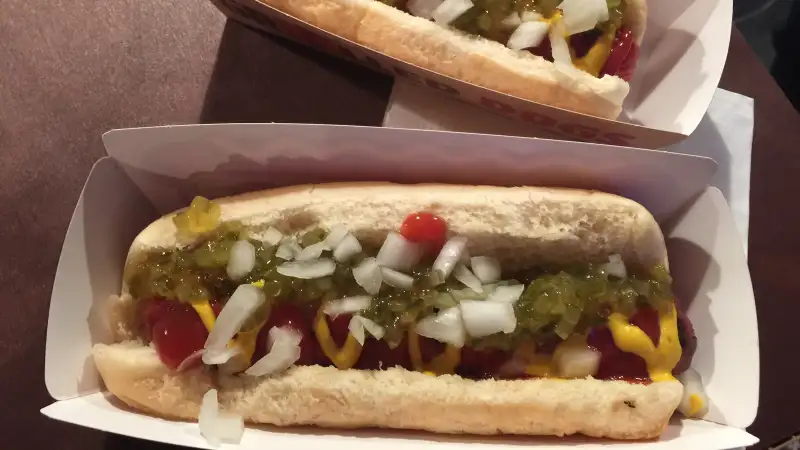 Last fall's move by McDonald's to offer all-day breakfast nationwide has been a monster success for the fast food giant, and the effects have been felt throughout the industry. It's no coincidence that sales have been flagging at Jack in the Box, Bojangles, and Dunkin' Donuts, among others, and the stock value of Shake Shack, Wendy's, and YUM Brands (owner of KFC, Pizza Hut, and Taco Bell) has suffered while McDonald's has been rising high on both fronts -- largely but not entirely on the back of all-day breakfast.
As you'd probably guess, McDonald's competitors aren't simply sitting on their hands as the masses clamor for afternoon Egg McMuffins. Here are some of the tactics being employed by Burger King, Subway, Dunkin' Donuts, and others to boost sales lately.
New Menu Items
Fast food chains are always rolling out new menu items and limited-time promotional deals. But some of the latest new entries seem especially shaped as quick, cheap snack alternatives to Egg McMuffins at 6 a.m., 2 p.m. or perhaps even 2 a.m. For instance, Burger King has launched the gargantuan Supreme Breakfast Sandwich, and the introduction of BK hot dogs has kicked off waves of hot dog wars at quick-serve restaurants and convenience stores alike.
Giveaways
In mid-February, Jack in the Box posted worst-than-expected earnings for the fourth quarter of 2015, and pointed directly to McDonald's as one of the big reasons for underwhelming sales. "We believe a competitor's messaging around its launch of all-day breakfast had some impact on our results, particularly in the 10:30 a.m. to noon period," a company press release stated.
Roughly a week before that announcement, Jack in the Box announced a prime strategy for turning the ship around, announcing that it was giving away one million burgers to promote a new burger, as well as upgrades to dozens of menu items. Chipotle also hosted an enormous burrito giveaway in February, though it was surely motivated more by the need to rebuild its damaged reputation after a food poisoning scandal than launching a counteroffensive to McDonald's.
New Menu Boards
Few fast food players have suffered as much as Dunkin' Donuts due to all-day breakfast at McDonald's. It's easy to see why, what with Egg McMuffins and hash browns serving as a tempting alternative to the usual DD afternoon pick-me-up of glazed donut. Coffee's available at both, of course.
Read next: 10 Bizarre But Possibly Brilliant Money Tips You Must Check Out
So what has Dunkin' been doing to woo back the McDonald's defectors? As Bloomberg reported, Dunkin' recently revamped its menu boards with a focus on its higher-margin beverages, while making it clear that, unlike McDonald's, which only offers part of the breakfast menu 24/7, everything sold at Dunkin' is sold around the clock. "The menu board helps clear up any confusion on how to order, and shows that our entire menu is available all day," an executive explained to Bloomberg. This includes a new breakfast burrito added to the menu on Monday.
Healthier Food
Another change to DD menu boards is the addition of calorie counts, which isn't surprising in light of the broader trend focusing on health. While McDonald's all-day breakfast has undoubtedly been popular with consumers, few think of the Golden Arches as a healthy dining option. That gives the competition the opportunity to set themselves apart if—and this is a big if—they can demonstrate their food is nutritious and good for people.
Subway, which has been struggling to compete with a wide range of aggressively priced fast food promotions, just announced that a new chicken sandwich will feature antibiotic-free meat for the first time in the chain's history. Chipotle went so far as closing down all of its restaurants a few weeks ago to conduct a national meeting so that all employees were up to speed on all of the steps being taken to ensure food safety. Even Taco Bell is being pumped up in certain circles as "one of the healthiest fast-food chains" thanks to mobile-ordering options making it easier to select vegetarian and vegan items.