Some Americans Are Refusing to Pay Their Taxes in Protest of President Trump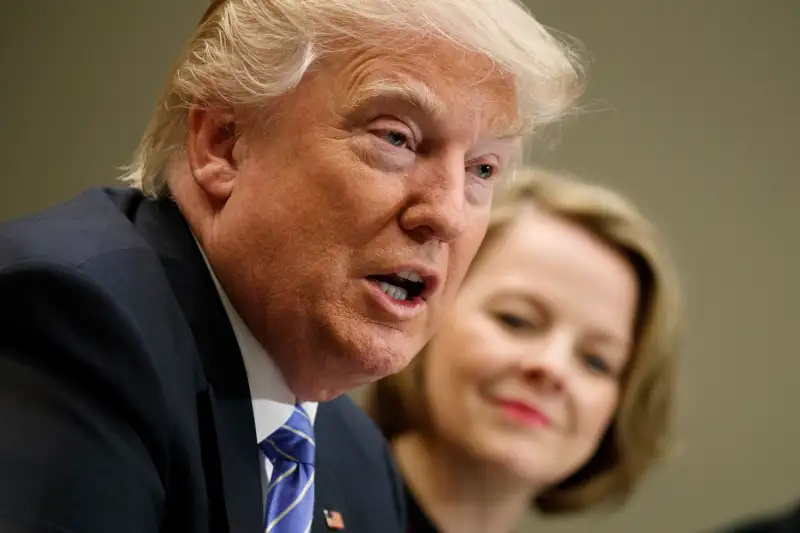 Some Americans are reportedly planning to withhold their federal tax payments in protest of President Donald Trump's policy agenda.
Their reasons include adamant opposition to the president's proposed Mexican border wall along with fears that their federal tax dollars will contribute to the "destruction of the environment" and an expansion of the country's nuclear arsenal, according to a number of interviews conducted by the Guardian.
High-profile names like Mia Farrow and Gloria Steinem have voiced their support for the tax resistance. Citing her 1968 tax protest of the Vietnam War, Steinem told the Guardian that she's "going to do this again by sending what I think should go to Planned Parenthood, deducting it from my Federal IRS return, and including a letter saying so."
Others say they are withholding payment until Trump releases his own tax returns, since they believe the documents would prove that he's not fit to be president. Mass Anti-Trump demonstrations are planned on Tax Day, April 15 (though taxes this year are due on the 18th), around the nation.
The Guardian reports that there's even talk of California becoming an "organized non-payer" if Trump cuts funding to the state's "sanctuary cities" — Los Angeles, San Francisco and Sacramento — in order to offset the President's punishment for harboring undocumented immigrants.
Some individuals expressed a fear of imprisonment for refusing to pay their taxes, but Ruth Benn, coordinator of the National War Tax Resistance Coordinating Committee, told the Guardian that "there have been very few people who have spent time in jail for not paying taxes as an explicit act of political resistance."