The Woman Who Invented the Fidget Spinner Isn't Making Any Money Off Them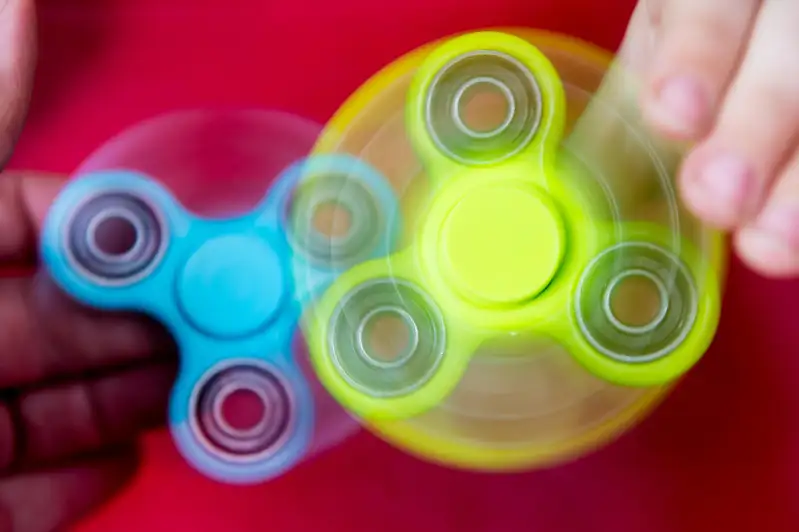 Fidget spinners are the must-have toy of 2017, flying off the shelves of shops across the country — but the woman who invented them hasn't made a dime off their newfound popularity.
Catherine Hettinger has been watching from the sidelines as children and adults clamor to get their hands on the anxiety-reducing device she invented more than two decades ago, but had long stopped manufacturing. She's also been watching as one large company after another produces a version of the toy, without needing to pay her anything since her patent expired earlier this year.
Now, with interest in the spinners showing no sign of slowing, Hettinger is looking to get in on the action herself. She recently launched a new website, where she intends to sell her original circular version of her fidget spinner, which does not include the prongs seen on some of the most popular spinners sold on Amazon and at Walmart. To fund her efforts, which will include recreating the mold for her spinner, she's mobilizing a network of fellow inventors and plans to do a Kickstarter campaign. She's also looking to sell her Florida home.
Buy now: Fidget Spinner, $26, Amazon
"I like the confirmation that I knew the product would work, and I knew people would use it," Hettinger told Money. "It takes money to make money. To actually launch the product nationwide is often beyond the reach for the original inventor."
"The best thing is to actually have people buy your product," she added. "Right now, I'm hopeful."
Hettinger invented the fidget spinner in the 1990s in an attempt to provide a product to children and adults that would help calm nerves and ease stress.
She sold a couple thousand devices at fairs around Florida and broke even financially, though she wouldn't divulge how much she made at the time. She also pitched the device to toy companies like Hasbro, but had no luck. "It's a long shot," she said of selling a product.
Over the past few months, the toys have become so widespread that teachers across the U.S. are now banning them from their classrooms, saying they're too distracting.
But even though the fidget spinner could have been Hettinger's big break, she doesn't seem to mind the device's sudden popularity. In fact, the product's success has only confirmed her confidence in it.
"Maybe if it was some kind of exploitative product — like a new style of cigarettes — and my only motivation was to make money, I'd have a different attitude," Hettinger said. "But I am just thrilled."