They Created the Wildly Popular Hatchimals — And Now They're Billionaires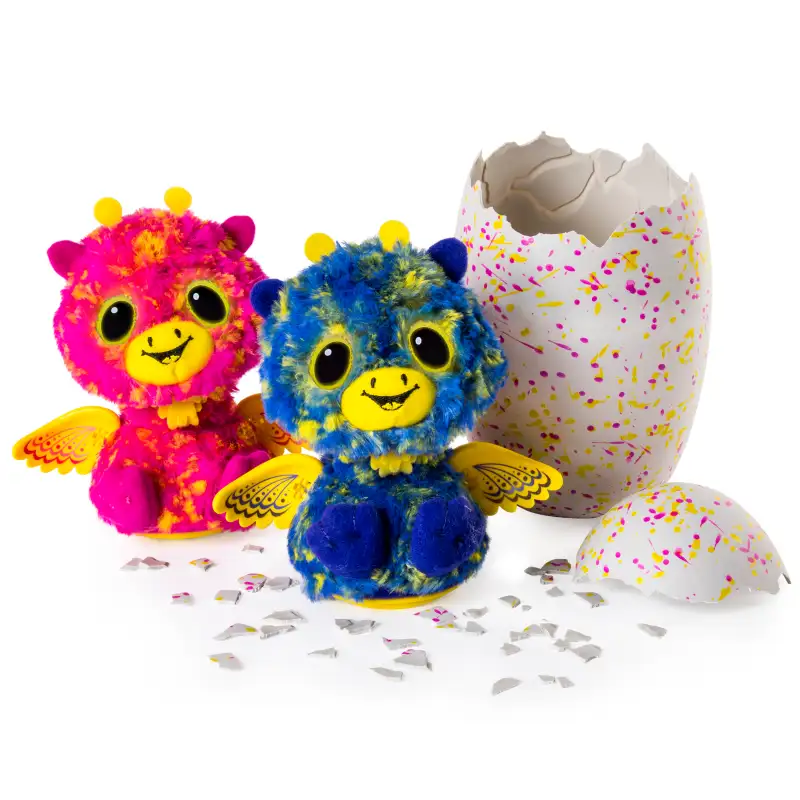 Ahead of the holiday season, the newest iteration of the popular Hatchimals toys has twins emerge from their shell together — but these robotic animals aren't the only two breaking a barrier this year.
The co-CEOs and chairmen of the company behind the toys, Spin Master Ltd., are now billionaires, according to Bloomberg's Billionaires Index. Ronnen Harary and Anton Rabie, who both own 30 percent of the company, now have a net worth of $1.4 billion each.
The Canadian-based company has seen a stunning growth over the last year as Spin Master establishes itself in the toy industry with its quick-selling Hatchimals, according to Bloomberg.
The product, dubbed by many as the toy of the year in 2016, comes in eggs that eventually hatch to reveal an interactive (and furry) robotic animal. Hatchimals come in a number of different "species" that resemble birds, and are sold at Toys 'R' Us, Amazon, Walmart, Target and KMart. They cost around $50 to $60, though some buyers have capitalized on their popularity, selling them on eBay for hundreds of dollars.
Rabie spoke to Money last year about Hatchimals as they began to sell out around the world and put Spin Master on par with other toy industry giants like Mattel and Hasbro.
"People always talk about the Cabbage Patch moment, the Tickle Me Elmo moment," Rabie told Money. "According to industry data and veterans, this thing is taking on a life way beyond any of those."
As for his own experience as the toys popularity has skyrocketed, Rabie cited the stories he has heard from customers about what the toys have meant to them.
"You spend your whole career hearing stories about an effect a toy had on a child's life and to their Christmas holidays, and it hits you so hard," Rabie said. "It's been very emotional. You have such a sense of gratefulness and accomplishment."
Richard Lautens—Toronto Star via Getty Images
The toys quickly sold out of stores across the world last year, and continue to be popular among children ahead of the 2017 holiday season. Industry experts told Money this year the toy's popularity "has legs" due to the surprise nature of the product — which is popular among kids.
This year, the new "Hatchimals Surprise" reveal twins also brings two new species of the furry creatures and a $69.99 price tag.