Students Are Totally Clueless About Financial Aid and It's Costing Them a Lot of Money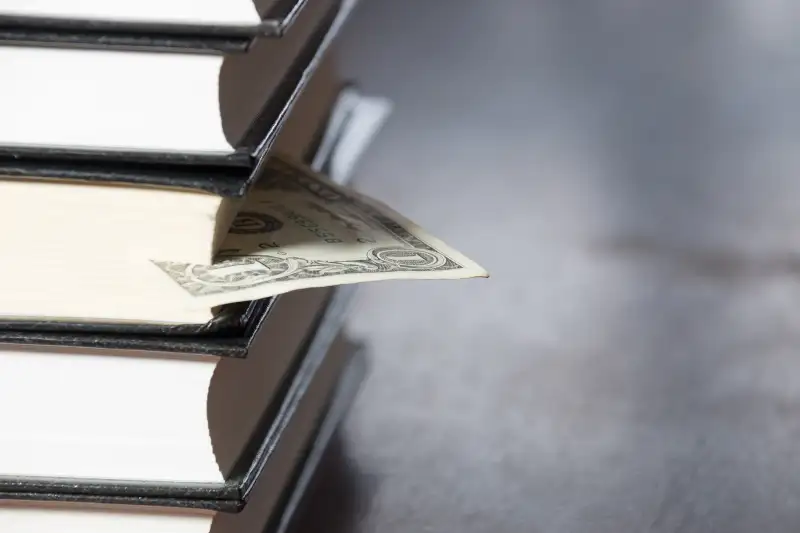 Getty Images/iStockphoto—Getty Images/iStockphoto
Planning for the unknown is hard. But when the "unknown" is how much college will cost and how to pay for it, experts say some students become so discouraged they never even apply.
That's why the findings in a report out today from the New America Foundation are concerning: Nearly a quarter of prospective students surveyed said they were unsure whether they'd receive financial aid, even though nearly nine out of 10 said the cost of college or availability of aid were important factors in deciding which school to attend.
The report, "Familiarity with Financial Aid," is part of a series of papers based on a survey that looked at various aspects of college decision making, including how students choose a school and pay for their education.
Check out Money's 2015-16 Best Colleges rankings
The survey found that students were most familiar with scholarships they receive from a college (82%), student loans (79%), and state scholarships or grants (61%). Less than half, however, knew much about Pell Grants—the federal grant worth $5,775 this year that's given to low- and moderate-income students—and only about a third knew other ways to make college costs more affordable, including tax deductions and federal work-study.
Of the undergraduates who filed for federal financial aid, 92% with family adjusted gross incomes of less than $50,000 were awarded a Pell Grant, according to data from the U.S. Department of Education. Yet in this survey, 48% of students in the same income bracket weren't familiar with the Pell Grant, including more than a quarter who'd never heard of it.
Knowing about the "free money" that's available to them could change where low- and moderate-income students apply to college or whether they apply at all, said Rachel Fishman, a senior policy analyst at New America and the paper's author. Pell Grant status also is used as a qualifier for many state and school aid programs, so receiving a Pell Grant often opens the door to a lot more money for school.

NEWSLETTER: COLLEGE_PLANNERSign up for COLLEGE_PLANNER and more View Sample
The paper supports allowing families to use older tax information when applying for financial aid, a policy proposal that's gained significant support among college access advocates and some lawmakers in the past year. That change would make it possible for families to complete the Free Application for Federal Student Aid (FAFSA) earlier.
Other initiatives that Fishman says could improve students' familiarity with financial aid include early commitment programs, which would tell students what type of aid they'd qualify for as early as 8th grade, and an improved system of net price calculators to give them an estimate of how much they'd have to pay at a particular college based on their family income.
Only 14% of students said they'd used a net price calculator, and half of survey respondents said they'd never heard of the calculators before. While the Education Department has net price data on its College Navigator website, Fishman said it would be more helpful to provide a more personalized formula, rather than the broad income brackets that the federal information is based on now. Likewise, colleges are required to publish a net price calculator, but finding it often requires digging through multiple pages of a website. Fishman suggested creating a single website where students could submit their financial information once and then see cost estimates from all the colleges they're interested in.
"For lot of these resources, students have to have to the savvy to go out and find them," Fishman said.
Interestingly, while the majority of students in the survey said that they'd found high-quality information regarding financial aid, 63% of respondents also reported feeling lost at some point during their research.
Fishman thinks that's indicative of how complex financing higher education has become, with grants, different types of loans, and seven loan repayment plans.
A simple web search will return a ton of information, Fishman said, but "students still leave confused because it's such a complex, confusing system."
For help navigating that system, check out Money's College Planner, which has news and advice about applying to and paying for college.