One Way Men Have a Harder Time Than Women Achieving Work-Life Balance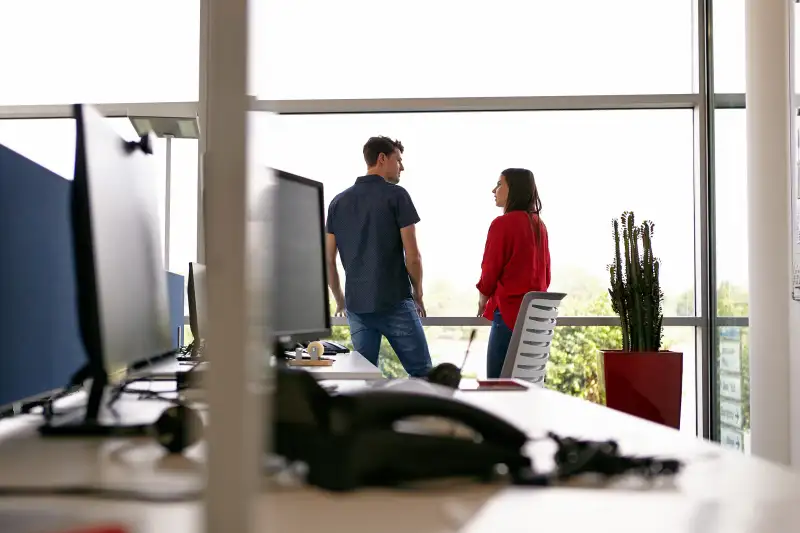 Getty Images—Westend61 / Rainer Holz
Gender equality in the workplace is a hot-button topic, with everything from pay disparities to sexual harassment fueling the debate.
As dual-income families become the norm, one topic that's received a lot of attention is flexible work arrangements in the context of work-life balance. Professionals, primarily women, have led the push for flexible work — and according to a new report, they have been the primary beneficiaries of changing corporate attitudes about the need to be behind their office desks from 9 to 5 every day.
But men? Not so much. A survey of more than 1,000 workers in Australia found that women were likelier by 10 percentage points to report working flexible or alternative hours. While 38% of women said they had an arrangement like working night shifts or part-time to juggle professional and personal obligations, only 28% of men said the same. What's more, many men said it was implied or they outright told that making use of flexible work arrangements would have negative repercussions for them.
The report found that men risk being passed over for promotions or raises and getting lower rankings in performance evaluations when they ask for flexible schedules — even if they work for a company that supposedly espouses this solution for work-life balance.
"Negative perceptions discourage men from taking advantage of flexible work," consulting firm Bain & Company, which conducted the study in conjunction with worker advocacy group Chief Executive Women, said about the findings.
Women often hit roadblocks when initially advancing the idea of flexible work arrangements, but based on the findings, women have been more successful at making flex hours a reality. It appears even more difficult right now for men to likewise be approved for flexible work arrangements and achieve better work-life balance without hurting their careers.
"There are barriers still in the way of men accessing flexible work which suggest that they are suffering the stigmas and biases that women experienced more severely in the early days of their use of flexible working," Melanie Sanders, one of the report's authors, said.