No More ATM Fees? Sign Us Up!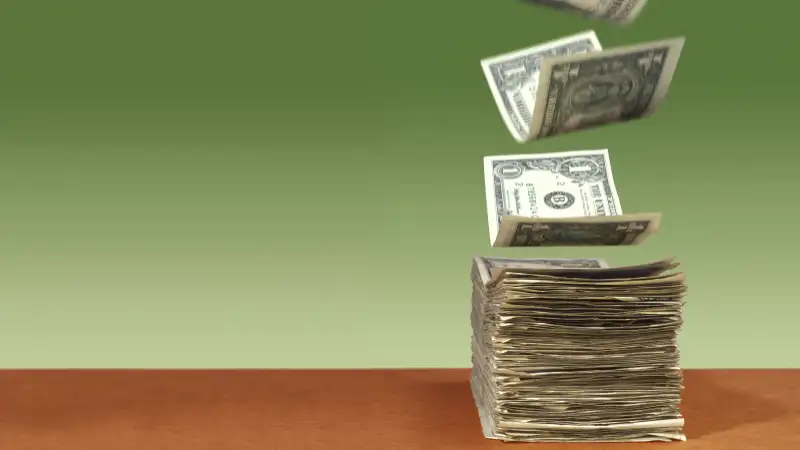 Consumers run into plenty of tacked-on charges in today's world—hello airline baggage fees!—but the ATM fee, small as it is, is up near the top in terms of generating aggravation. There's just something patently absurd and beyond annoying about paying money to get your money.
According to a survey conducted on the behalf of TD Bank last summer, nonbank ATM fees were given the nod as the most frustrating bank fees, named by 38% of those polled. (Overdraft fees, which cost far more than the $2 or $3 charged by ATMs, came in second, with 27%.) In a previous survey, 77% of consumers said it is not OK for banks to charge ATM fees, and the majority of consumers said that a fair fee for using an ATM is … $0.
That's just the amount consumers will incur when they an ATM service that plans on expanding rapidly throughout the country soon. First introduced in 2011 with a single ATM in New York City, the company—appropriately called FreeATM—announced that after the latest round of raising money from investors, it has plans for surcharge-free ATMs to open in 20 New York neighborhoods on the same (yet to be determined) day in August 2014.
In lieu of a fee for using an out-of-network ATM, customers will be shown a 15- to 20-second targeted ad on a screen, and then be able to use the machine fee-free. It doesn't matter if your card is prepaid or a regular bank debit card; FreeATM won't add a fee. (While the machine won't charge you a fee, the bank or other service that issued the card might tack on its own fee, so watch out.) The plan is for around 250 ATMs in the New York metro area to start using the platform within a year.
Clinton Townsend, founder and owner of FreeATM, originally had the idea that his company would own and operate ATMs. That vision has evolved, however, and now FreeATM is partnering with major cash-machine operators Everything ATM, ATM Money Machine Inc., and NationalLink. The latter operates roughly 10,000 ATMs around the country.
"We have demand from operators from Boston to Hawaii, but we're trying to control the roll-out," Townsend said via e-mail. "We're targeting the week of August 18th to launch. This may move around by a few days or so, as we are coordinating several venues to be unveiled at the same time."
(MORE: How Do I Pick a Bank?)
If and when such ATMs arrive in your neck of the woods, you can say goodbye to the out-of-network ATM fee, which averages $2.60 nationally, according to Bankrate.com study. It'll be great to get rid of one of life's most annoying fees. Now we just have to wait and see how annoying the targeted ads are that are replacing the fees.
Bear in mind that there are other ways to avoid ATM fees, the most obvious of which is only using machines that are in your network. Also, a couple of convenience stores actively promote the fact that they have fee-free ATMs—a wise move considering that it gives consumers an extra reason to swing by and maybe buy some chips, jerky, and soda and gas up the car while they're at it. Last fall, the Sheetz chain announced a partnership with PNC Bank to host 480 surcharge-free ATMs in its stores in Maryland, North Carolina, Ohio, Pennsylvania, Virginia and West Virginia. Wawa, meanwhile, has hosted surcharge-free ATMs for years, and celebrated its one billionth free ATM withdrawal back in 2010.
Again, while these machines don't tack on fees, your bank might for using an out-of-network ATM. Check your bank policy before finding a $2 or $3 fee on your monthly statement—because while all fees are annoying, they're especially annoying and unpleasant when they come as a surprise.