Free SAT Prep Now Has the Official Stamp of Approval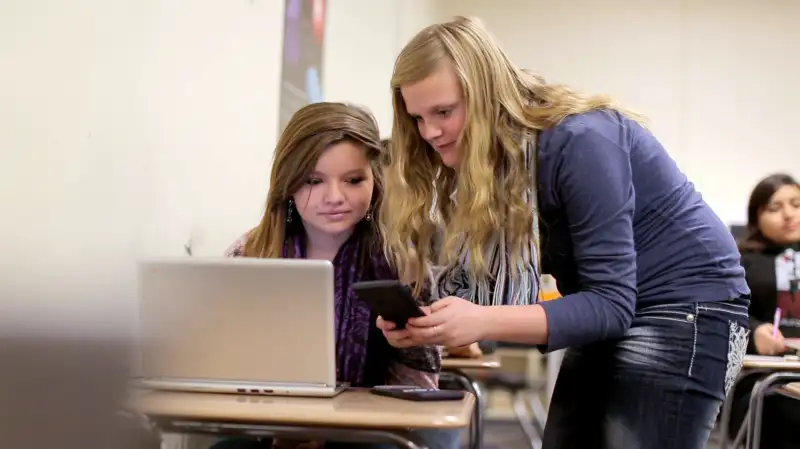 courtesy of the J.A. and Kathryn
If you want to feel confident that you've done everything to help your high schooler excel on college admissions exams, you'd better be able to shell out serious dollars for specialized coaching.
Or at least, that's what commercial test-prep companies would have you believe. And that's exactly what the makers of the SAT college entrance exam hope to disprove with a new tool out today.
The Official SAT Practice, an interactive online platform, is the result of a partnership between online education company Khan Academy and the College Board, which manages the SAT.
College Board announced plans last year to make the SAT more transparent and more relevant to what test takers actually need to know for college-level work. With those changes, College Board president and CEO David Coleman also promised to combat an expensive test-prep culture that drives inequality in college admissions. This free tool is part of the attempt to do so.
College Board wants to partner with school districts and nonprofit organizations to make sure that students in economically disadvantaged areas know about the tool and have resources, such as computers and Internet access, to take advantage of it. The Boys and Girls Club of America is the first such partnership announced.
The tool includes diagnostic quizzes to determine a student's skill level, practice questions that include step-by-step hints if you feel stuck, and how-to videos. There are also study tips and full-length practice exams.
The official practice website is tied to the new SAT, which will come out in March 2016, meaning the tool will largely benefit rising juniors and younger students.
Up until now, test-preparation companies have always been on the outside looking in, says Cyndie Schmeiser, chief of assessment at College Board. "Now the assessment and the practice tools are fully aligned, creating a connection between assessment and instruction that we haven't seen before," she says.
While there have always been some free test-prep resources available, it's been a hodgepodge of websites offering study tips or practice questions, little snippets here and there, says Nicole Hurd, CEO of College Advising Corps, which works with more than 500 high schools to increase the number of low-income and first generation students in college. "Having a trusted, one-stop-shop resource from the people that actually create the test and people who understand how to do online education in a thoughtful way, it's a game changer," she says.
So what can for-profit companies offer with their pricey courses that College Board and Khan Academy can't with a free one?
Peace of mind. Right now, parents don't know enough to know they don't need to spend the money, says Eric Loken, a professor at Pennsylvania State University. Fifteen years ago, Loken helped found Number2.com, a website that offers free SAT practice.
"It feels like when you spend $500, you're doing something good for your kid," Loken says. "Someone offers the image of authority, and you go for the brand name and recognition."
The problem is that there's little evidence that the return on that investment is what people think it is, Loken says. Studies show that test prep has a positive but small effect on scores—an average of between 30 and 40 points.
Regardless, the major testing companies don't appear concerned that increased accessibility will threaten profits for the $4.5 billion industry.
"We think it's great," says Michael Boothroyd, director of SAT and ACT programs for Kaplan. "The more material and the more transparent the materials are on the exam, the better."
Kaplan's online class costs $300, and Princeton Review offers a self-paced course starting at $169. Both companies also have much more expensive in-person coaching options.
Executives at both companies say they're confident their test-prep material can still offer advantages over the free version that has College Board's backing.
Boothroyd points to the role live teachers play in helping students improve their score, while Robert Franek, senior vice president at the Princeton Review, notes that the ACT has surpassed the SAT as the dominant college admissions exam. (The ACT first passed the SAT in 2012, and had 1.84 million test takers to the SAT's 1.67 million in 2014.) The Princeton Review can help students figure out which test is best for them and help them prepare, Franek says.
DeAngela Burns-Wallace, an assistant vice provost for undergraduate studies at the University of Missouri, reviewed the website before it was released to the public and says the major difference between the new free tool and all the existing tools is a shift from test-taking strategy to learning the skills being tested.
Most of the options already out there focus on the test itself, but if the goal is to really help students learn, that's where Khan Academy's adaptive learning — designed to adjust lessons based on a student's abilities — is powerful.
"This is going to be the highest quality, best measure guide for these types of exams," she says. "That opens up access in a very different way."