Why the Delivery of Your Holiday Shopping Orders Is Taking So Darn Long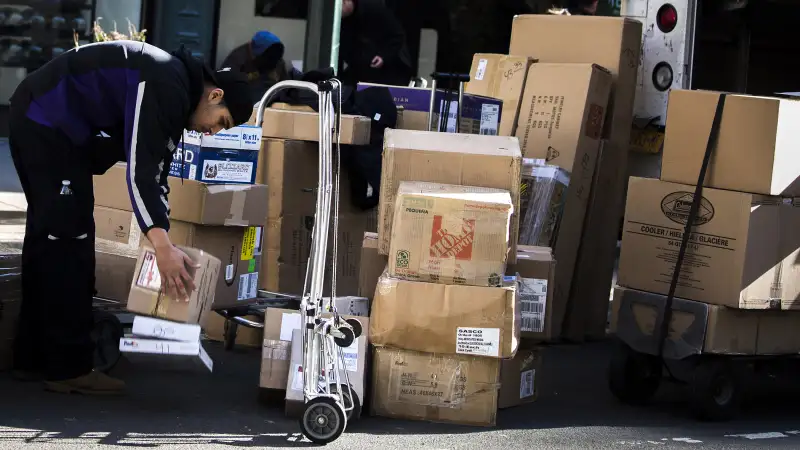 John Taggart—Bloomberg via Getty Images
If you're still waiting for an online holiday shopping purchase to be delivered and are beginning to wonder what the heck is taking so long, you're not alone.
According to a study from Kurt Salmon cited by the Wall Street Journal, the average delivery time for items purchased online on Cyber Monday 2015 was nearly seven days—an increase of about 20% over last year.
What's the holdup? Basically, e-commerce is absolutely booming, with sale after sale after sale enticing online shoppers to buy more on any and every screen available. While traditional in-store sales have been mostly flat, online shopping has flourished, with e-commerce purchases up 10% to 20% on key holiday shopping days.
It's been difficult for e-retail operations and delivery services like Fedex and UPS to keep up with the mad rush of online purchases. This goes especially because consumers have come to demand free shipping with online purchases, and retailers have been trying to minimize the costs incurred by offering free shipping on standard ground (i.e., slower) shipping.
The bottom line for shoppers is that they should expect the delivery of online orders to take longer than it has in the past. That means in order to avoid disappointment during upcoming gift exchanges, it's wise to get orders in two or three days earlier than what's been necessary in prior years.