There's a New Way to Get Free Shipping—Overnight, No Less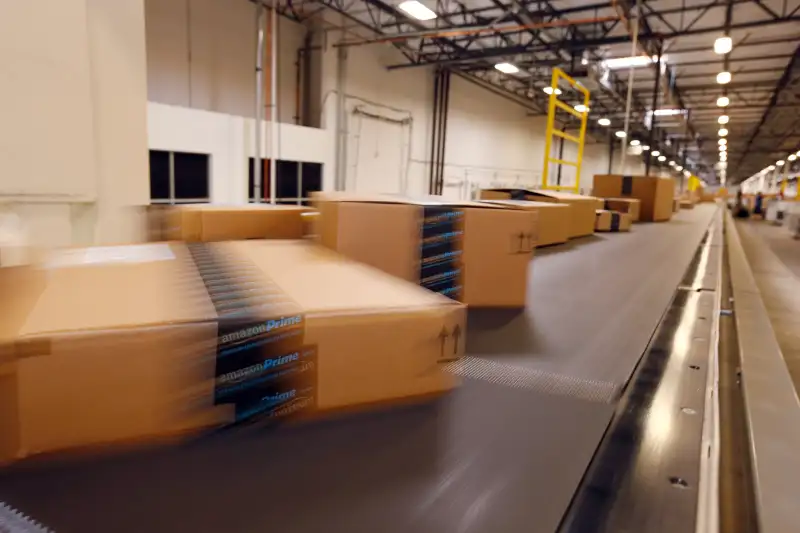 On Wednesday, Quidsi, the Amazon-owned company that operates several e-retail sites, announced that consumers in the greater New York City, Los Angeles, and San Francisco areas will get free overnight shipping on all orders of $49 or more placed at Diapers.com, Soap.com or Wag.com.
The three sites specialize in baby products, health and beauty merchandise, and pet supplies, respectively, and the unprecedented overnight-shipping service, which requires no specific membership or annual fee, is clearly a play to win over suburban shoppers—moms in particular.
"An important part of our mom-centric mission is to deliver products to mom at the moment she needs them," Quidsi CEO Maria Renz said in a statement announcing free overnight shipping. "We're excited to further this commitment to moms by offering the greater convenience of free overnight shipping to our New York, San Francisco, and Los Angeles customers. Order today, get it the next day. It's that simple. Helping moms by making shopping easier and delivery even faster is what we're all about."
It's not necessary to live within the actual bounds of each city to take advantage. Check out this link for a list of the hundreds and hundreds of zip codes where free overnight shipping is now available, so long as your order total is at least $49. From a quick glance, it looks like the offer is extended to virtually all of New Jersey, as well as parts of New York including Long Island and Westchester, Orange, Rockland, Sullivan, and Putnam counties. Likewise, in addition to San Francisco and Los Angeles proper, the free shipping service is available for California residents who live in counties including Orange, San Bernardino, Riverside, Ventura, Mendocino, Santa Clara, Marin, Santa Cruz, Sonoma, and Napa. In most cases, customers elsewhere in the country can get free two-day shipping for orders of $49 or more at the three Quidsi sites.
On the one hand, the new service—which is being offered indefinitely rather than as some short-term promotion—makes sense as an offensive in the ongoing battle for moms involving Target, Amazon, Walmart, and plenty of other retail players. Women reportedly account for 85% of all consumer purchases, and despite the fact that today's dads are taking care of more responsibility around the house, moms tend to still be in charge of most traditional household purchases—including but not limited to baby, pet, and health and beauty products.
On the other hand, however, the easy availability of free overnight shipping for goods you need regularly, with a reasonable minimum purchase, serves as an argument against the worthiness of paying $99 annually for Amazon Prime, which comes with "free" two-day shipping on most purchases. In other words, the new service—from Amazon companies, remember—makes it much easier for customers to stop paying for another Amazon service, one that has been enormously powerful and profitable for the world's largest e-retailer.