Those Frozen Peas You Bought at Walmart Could Be on a Recall List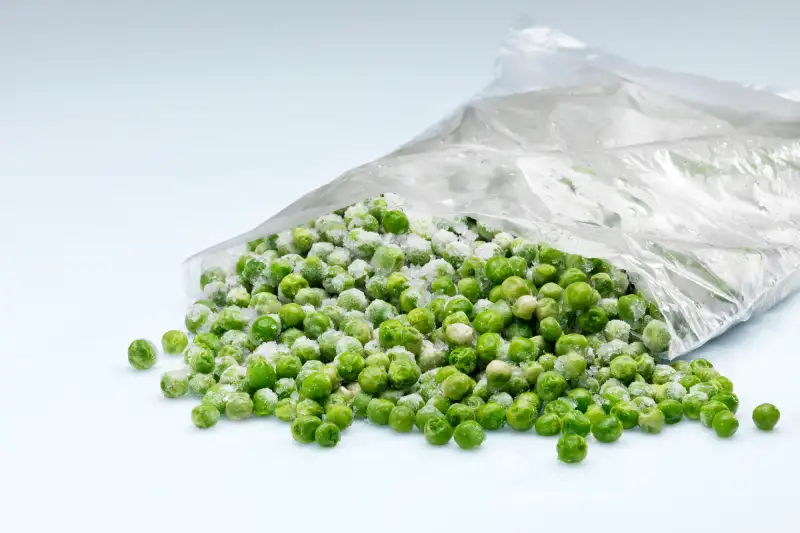 National Frozen Foods Corporation announced Monday it was voluntarily recalling almost 50 different frozen pea and frozen vegetable medley products because of possible listeria contamination.
The affected products include several store brands, including Walmart's Great Value and Target's Market Pantry products. Other affected brands include Bountiful Harvest, First Street, Live Smart, and Sprout.
The products under the recall were sold between September 2, 2015 and June 2, 2016. The recall was instituted after the company tested a sample of the finished products and found they may potentially contain the bacteria, according to the company's press release.
Listeria—which can cause flu-like symptoms including high fever, severe headache, stiffness, nausea and diarrhea—can be fatal to young children, the elderly and those suffering from a compromised immune system. It has also caused miscarriages and stillbirths among pregnant women.
An earlier frozen food recall by CRF Frozen Foods in May over listeria contamination has been linked to two deaths and eight hospitalizations, according to the Center for Disease Control. That recall included over 350 frozen fruit and vegetable products manufactured or processed a the company's Pasco, Wash. facility since May 1, 2014.
Food recalls are becoming more common as regulators and manufacturers institute better tracking systems. There have been over 30 recalls issued over concerns of listeria contamination in the month of June so far according to the Food and Drug Administration.
There is at least one food recall nearly every day, reports Dr. Robert Hutkins of the Food Science and Technology Department at the University of Nebraska – Lincoln. But he noted that the most common recalls are over foods that contain undeclared allergens.
And while thoroughly cooking listeria-contaminated products will mitigate the risk, your microwave may not cook the food evenly enough. Best to check your freezer and toss out the products at issue.