A Mall Once Worth Millions Has Been Auctioned off for $100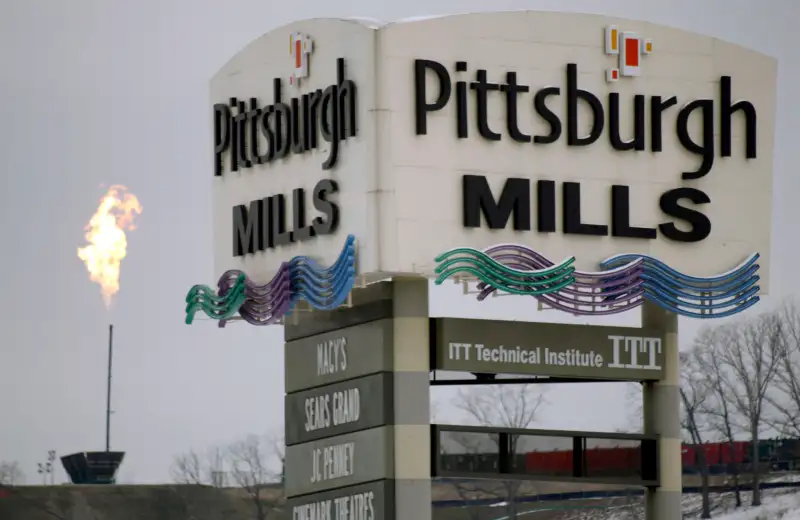 The 1.1 million-square-foot Galleria at Pittsburgh Mills mall was supposed to be a sprawling entertainment and lifestyle center for the area's fast-growing suburban population when it opened in 2005. But on Wednesday, the mall officially was put on the auction block, according to the Pittsburgh-Post Gazette.
The winning — and only — bid: $100. While the mall was valued at $190 million at the height of the real estate bubble in 2006, it was foreclosed upon a decade later as the area's population moved back into Pittsburgh's core, the Post-Gazette says. Not to mention more brick-and-mortar stores — as is the case across the country — struggled.
The property is now technically worth about $11 million, according to a March 2016 assessment, the Post-Gazette says. But due to the amount of debt outstanding on the property, and the fact that it has very limited cash flow, it found no other bidders other than its current lenders.
The mall is now slightly more than half occupied.
"The mall has been devalued so much, so they want to minimize the loss," said Steve Jellinek, vice president, CMBS analytical services at Morningstar Credit Ratings, told the Post-Gazette. "They have to make a decision on how long to hold it and how much money to put into it.