Thanksgiving Gas Prices Will Be Cheapest Since 2008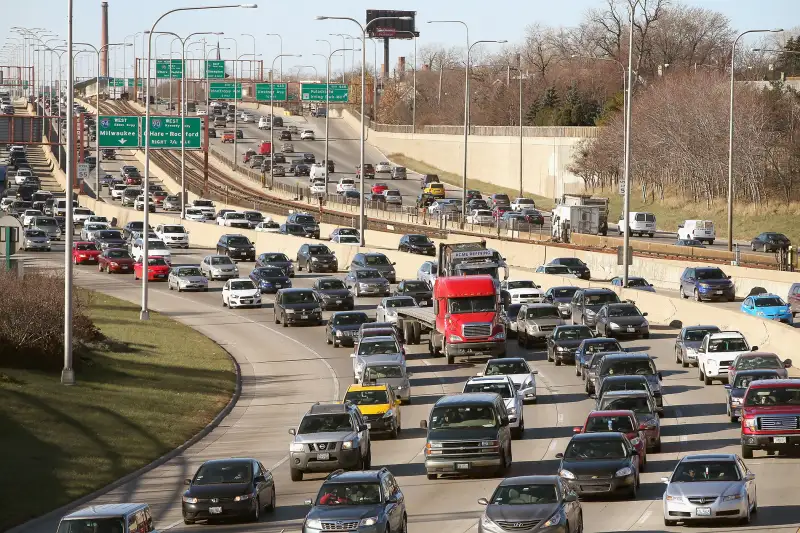 As the holiday season approaches, gas prices just keep getting cheaper. The national average for a gallon of regular fell roughly 9¢ over the past week, and prices are down 75¢ compared to a year ago.
And the experts are calling for the trend to continue. "Demand for gasoline typically declines during the month of November, and barring any unexpected disruptions in supply, the national average is expected to move lower leading into 2016," AAA reported on Monday. Mind you, prices are low to begin with right now. "Drivers should pay the lowest pump prices for the Thanksgiving holiday since 2008… Already, more than half of U.S. stations are selling gas for less than $2 per gallon."
While AAA is conservatively forecasting for the national average to dip below the $2 mark by Christmas, GasBuddy is predicting an even swifter drop in prices at the pump:
While some drivers assume that gas prices always rise heading into holiday periods known for road trips, GasBuddy notes that the current situation illustrates that this belief is a myth. What's more, true penny pinchers out there are being advised to wait as long as possible to fill up at the pump—because prices will only get cheaper, even in just a matter of days. "Delay buying gasoline," GasBuddy stated. "The more you wait, the more you save. GasBuddy analysts expect gasoline prices to keep moving downward through Thanksgiving Day weekend, so motorists can save on every gallon waiting for gas stations to drop prices further."
The downside of cheap gas is that it could bring even more drivers out onto the roads during a long weekend that's always clogged with traffic. This is especially the case in densely packed states such as New Jersey, as well as vacation destinations like Colorado, where the local AAA branch is forecasting the most Thanksgiving road trippers since 2007.
Read Next: State Parks Are Offering Free Admission and Free Camping on Black Friday