Gold Is Off to a Strong Start in 2016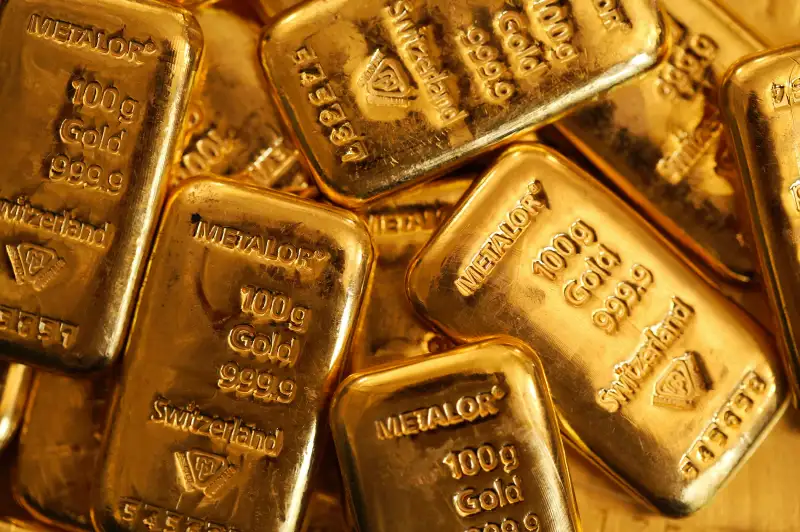 Chris Ratcliffe—Bloomberg via Getty Images
The price of gold has jumped 6% this year, making it the best-performing commodity of 2016. At $1,127 an ounce, that's well below its 2011 high of nearly $1,900 an ounce, but still better than its six-year low of $1,051.60 an ounce just a few months ago. Gold exchange-traded funds also are on the rise too, growing at their fastest rate in over a year.
People flock to gold when they think there are tough economic times on the horizon. So it's no surprise that the precious metal's recent rise has corresponded with the stock market's slide. The Dow is down more than 7% to date while the Nasdaq is off by about 10%. Falling oil prices and a slowdown in China have compounded fears about the economy.
But while gold prices fluctuate in the short term, it hasn't historically produced the returns that stocks or bonds have over the long-term. The metal lost steam in 2015 when the Federal Reserve decided to raise interest rates for the first time in almost a decade, lessening fears of inflation. That caused gold, which is viewed as a hedge against inflation, to take a hit.
But due to uncertainty in the global economy, many investors are now betting that the Fed will hold off on its plan to raise interest rates four times. If they're wrong, of course, gold prices could take a big dive.
Read More: Gold is Crashing! No, Wait, it's Booming! So What's Really Going on With Gold?