It's Good Friday 2019. Are Banks and the Post Office Open or Closed? What About Stores and Schools?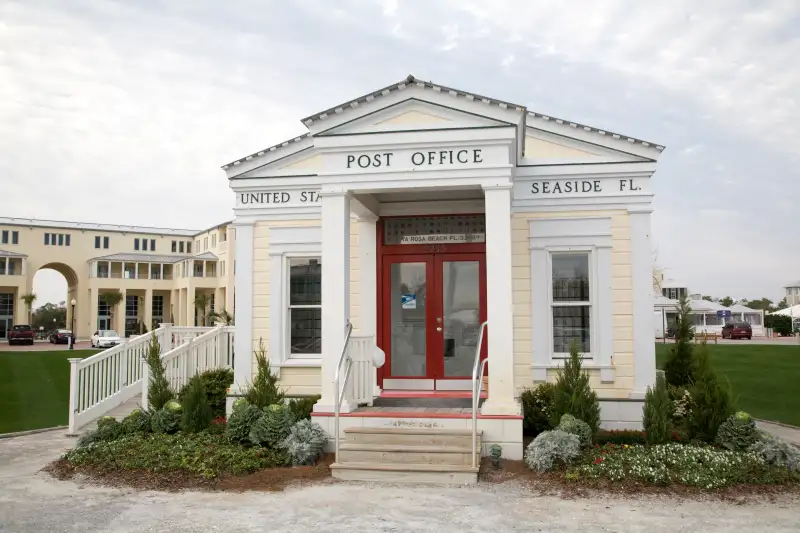 Charles Cook—Getty Images/Lonely Planet Image
Today is Good Friday. It's the Christian holiday commemorating the crucifixion of Jesus, and it is always celebrated two days before Easter Sunday.
Easter 2019 is Sunday, April 21, and Good Friday falls on Friday, April 19, this year. (Today is also the first day of Passover 2019, which begins on the night of Friday, April 19.) Neither date is an official federal holiday, but because the days are widely observed around the country it is often unclear what's open and what's closed on Good Friday and Easter Sunday.
Here's all the info for these holidays in 2019, including whether banks, post offices, and the stock market are open or closed.
Are banks open on Good Friday?
Yes, banks are open on Good Friday with their usual business hours. There may be some exceptions for small independent banks, but the branches of all major banks should be open like normal on Friday, April 19.
As for Easter Sunday 2019, banks that are normally closed on Sunday will obviously be closed on Easter. In addition, some banks with branches that are normally open on most Sundays — including TD Bank — are closed on Easter.
Is the post office open on Good Friday?
Yes, the post office is open with normal hours on Good Friday, and mail will be delivered and picked up like usual today. Post offices are closed on Easter because it is a Sunday, and there are no post office hours or mail deliveries on Sundays.
As for Federal Express and UPS, most of their services are open on Good Friday and nearly all services are closed for Easter Sunday.
Is the stock market open on Good Friday?
The New York Stock Exchange, Nasdaq, and other major U.S. exchanges are closed on Good Friday every year, including Friday, April 19, 2019. The stock market is closed on Easter, of course, because it is a Sunday.
Most European markets are closed on Good Friday, as well as Easter Monday.
Are schools open on Good Friday 2019?
Many U.S. public schools are open on Good Friday, but it's best to check with your local school system to see if kids have school today.
Even though Good Friday is a religious holiday, it often coincides with school spring recess vacations in many parts of the country. New York City public schools, for instance, have spring recess starting on Friday, April 19, and lasting throughout the following week. Call or check your local school district's website to see if schools are open or closed locally.
Are government offices and services open on Good Friday?
The answer varies based on your location. Good Friday is a state holiday in places such as New Jersey, Tennessee, and Connecticut, and non-essential state employees generally have the day off. Non-essential government offices are closed too.
On the other hand, federal offices and services are generally open on Good Friday because it is not a federal holiday.
Are stores and restaurants open on Good Friday?
With very few exceptions, grocery stores, major retailers, and restaurants are open with normal hours on Good Friday. Most stores and restaurants are open on Easter Sunday as well, but a few national chains — including Target, Costco, and Chick-fil-A — are closed on Easter. For that matter, Chick-fil-A restaurants are closed every Sunday.